Earth System Science and Climate Change Group:

Sclerochronology and Scleroclimatology Group
News ___________________________
Paul Butler wins the Lyell Fund of the Geological Society of London
Posted 12 June 2014 by Paul Butler
Paul Butler and James Scourse with Maureen Raymo (winner of the Wollaston medal) and Peter Coxon (President of the Quaternary Research Association) at the Geological Society President's Day
Paul Butler has been awarded the Lyell Fund by the Geological Society of London on the basis of his noteworthy research into sclerochronology and also,
according to his citation,
for being 60 years old)
Reassessment of the age of 'Ming' the clam leads to a media firestorm
Posted 20 November 2013 by Paul Butler
Shell valves of specimen 061294, later determined to have lived for 507 years. Photo by Bangor University
There has been a great deal of publicity recently following the report that scientists in the Sclerochronology and Scleroclimatology group at SOS had revised upwards (by 100 years) the longevity of the clam
(popularly known as 'Ming')
that is the world's longest-lived non-colonial animal whose age has been precisely determined. While
some of the publicity has been straightforward and factual
, much of it has been based on an inaccurate and damaging article in the Mail Online that questioned the morality, competence and judgement of scientists in the SOS sclero group with respect to our research on marine climate change using long-lived bivalve clams. These latter claims are completely without foundation and are actually propagating significant factual errors.
A well known aphorism attributed to Mark Twain tells us that "a lie can travel half way around the world while the truth is putting on its shoes", and the spread of the sensationalized version of this story fully bears this out. Unfortunately these misrepresentations and their widespread and rapid dissemination can add to a culture of mistrust of scientists within society.
The main false claims are (a) that the animal died when we opened its shell, and (b) that the only reason we looked at its annual bands was to determine how long it had lived. In fact, we have little scientific interest in the longevity of the animals - we are much more concerned with knowing the precise dates when they were alive so we can build a much longer chronology by crossdating the banding patterns with those in fossil shells. The reason we collect some living specimens is to 'anchor' the chronology with a known date of death. These are frozen on board the ship at the time of collection. Only much later do we measure the bands, thus incidentally finding out how long the animals had lived. The numbers taken live are minimized and increasingly, where possible, they are selected by divers to ensure minimal impact on the seabed.
The haul of clams which included 'Ming' was dredged (diving was not possible in this case because of the water depth) off the north Iceland coast in 2006 during a research cruise that formed part of a project investigating climate changes over the last 1000 years. These clams contain very significant records of marine climate change embedded in their shells and the scientists involved are the world-leading experts in identifying and interpreting these records. At the time of collection, there would have been no indication that any individual clam was especially long-lived, as all the adult animals are approximately the same size.
The same species of clam (the ocean quahog,
Arctica islandica
) is harvested commercially for use as bait and for use in chowders; in fact anyone who has eaten clam chowder in New England has quite possibly eaten the flesh from an animal that lived longer than 500 years.
Why and how did we reassess the age of 'Ming'?
Many of the reports have resorted to crass journalistic cliches such as 'blundering' and 'red-faced' to describe us because after first reporting the age as 400 years, we later used different techniques and adjusted the age upwards by 100 years. (I note in passing that these reports are by writers who show little indication of having carried out one of the most basic requirements of journalism: checking their facts). In fact such adjustments are a very fundamental part of the scientific method. Scientists are required to be skeptical, always questioning their pre-existing results. A proven technique may turn out to be inadequate when challenged by new or unusual material; in this case the development of a new technique is an important step forward for the field.
Photo by Paul Butler, Bangor University
Normally, we measure the annual bands in the smaller hinge plate region (see image) of the sectioned shell - in this region, the shell is better protected from external damage, and we find that we can make more reliable measurements there because there is a more consistent geometric transect through the bands. This is how we first measured the age of 'Ming' as just over 400 years. However, later we compared the measurements in the hinge plate with those in the outer shell margin and found a discrepancy between the two. To determine which was correct, we compared both versions of the banding patterns from 'Ming' with those in other shells that were alive at the same time (a technique called crossmatching that is derived from tree-ring research) and found that the patterns in the other shells were similar to those we had measured on the outer margin. It seems that the narrowest bands in the hinge plate region appear merged together in the images we use to perform the measurements, resulting in a lower count of the age.
With support from three different methods - band counting, crossmatching and radiocarbon dating - we can now be absolutely sure that age of the longest-lived clam is 507 years (with an uncertainty of about two years on either side).
What did we do with a research grant from Help the Aged?
The recent coverage has also attracted negative comments about a £44K grant that we received from Age UK (then known as Help the Aged) to investigate ageing processes in
A. islandica
. This amount represents 0.025% of the total amount received by Age UK in charitable donations (2.5p in every £100). It is an interesting fact that the model organisms traditionally used in ageing research (flies and worms) are not in themselves long-lived, so they may not be the best organisms to investigate the very traits that they lack. We argued for the development of techniques to study organisms which have already demonstrated resistance to ageing. In our research we have found that long-lived clams possess exceptional and identifiable defenses against many aspects of the ageing process, opening up a number of promising directions for future research into the ageing process in humans which would not have been available without Age UK's relatively small grant.
Finally, is Ming in fact the world's longest-lived animal? No! There are
several species of sponge, coral and jellyfish
that are known or thought to be longer-lived, but whose age cannot be precisely determined. Ming is almost certainly not even the longest-lived specimen of
Arctica islandica
. There are tens of millions of individuals of the same species living in Icelandic waters, and the chances that we collected the actual longest-lived individual are vanishingly small.
ARAMACC - a sclero-based Marie Curie ITN
Posted 17 September 2013
The Sclerochronology and Scleroclimatology Group have won a 3.1 million euro pan-European sclero-based project for the study of the recent history of the marine climate of the NE Atlantic region. The award is for a Marie Curie Initial Training Network, meaning that the project will also incorporate a substantial training element, including training in Research at Sea during dedicated cruises to northwest Scotland and the Faroe Islands and five week-long training events. The main scientific goal of ARAMACC (Annually Resolved Archives of MArine Climate Change) is the construction of a network of shell-based chronologies for the NE Atlantic region.
Ten PhD students will be recruited in eight centres across Europe to work on the full range of techniques and applications of sclerochronology: (a) chronology building and climate reconstruction; (b) the drivers of shell growth and increment formation; (c) novel proxies within the shell archive; (d) applications to climate modelling; (e) use as a long-term recorder of long-term baseline conditions for the shelf seas.
Watch this space for more news soon.
ISC2013 conference schedule available
Posted 30 April 2013, updated 15 May 2013
You can now view and download the full ISC2013 conference schedule.
The abstract booklet is available here.
Remember, you can also register for the
First International Sclerochronology Fieldweek
, which will take place here at SOS directly after the conference (23rd - 27th May)
Experts from the sclerochronology and scleroclimatology group at SOS Bangor and from the Increments group at Mainz will be on hand to help you try out and compare different shell processing techniques. You'll also be able to get expert advice on crossmatching and chronology construction from Bryan Black and on geochemical techniques from Al Wanamaker.
Link to ISC2013 home
Third Circular for ISC2013
Posted 17 February 2013, updated 28 February 2013
Early Bird Registration and Abstract Submission deadline extended to 2nd April !!
The Earlybird deadline for
Registration and Abstract Submission
for the 3rd International Sclerochronology Conference (18th - 22nd May 2013) has been extended to 2nd April. Please encourage your colleagues to register and send an abstract. If you're a supervisor, encourage your students. If you're a student or postdoc, encourage your supervisors!
Please also join the ISC2013 Facebook Group for instant news, updates and opinions
You can also register for the
First International Sclerochronology Fieldweek
, which will take place here at SOS directly after the conference (23rd - 27th May)
Link to ISC2013 home
Collecting molluscs in Antarctica
Posted 17 February 2013
A diver from the British Antarctic Survey is shown here collecting samples of the bivalve
Yoldia eightsi
at Hangar Cove near the UK research station at Rothera. We are currently using
Y. eightsi
shells to investigate rapid warming on the West Antarctic Peninsula over the past two hundred years
Photo by Lloyd Peck, British Antarctic Survey
Second Circular for ISC2013
Posted 23 November 2012
Registration and Abstract Submission for the 3rd International Sclerochronology Conference (18th - 22nd May 2013) are now open.
You'll also be able to register for the First Sclerochronology Fieldweek, which will take place here at SOS directly after the conference (23rd - 27th May)
Link to ISC2013 home
Sclero group feature in BBC Radio Wales' Science Cafe
Posted 9 August 2012 updated 15 August 2012 and 6 September 2012
A full-length (half hour) programme on our work was broadcast yesterday on BBC Radio Wales' Science Cafe slot.
This follows on from press publicity about the recent paper in
Nature Communications
where the first results from the Iceland chronology were reported (see next item down). Adam Walton talks to Paul and Chris, and there's also an excellent interview with Danny Mccarroll from the dendrochronology group at Swansea who gives the tree-ring context.
You can listen to the program through these links:
Science Cafe Part 1 MP3
Science Cafe Part 2 MP3
Science Cafe Part 1 WAV
Science Cafe Part 2 WAV
New paper from Al Wanamaker and the Bangor sclero group
Posted 27 June 2012
Our work on the radiocarbon reservoir and the strength of the AMOC based on radiocarbon measurements of Arctica shells from the North Icelandic Shelf has now been published in
Nature Communications.
Read more about it here.
If you speak Norwegian, you'll also appreciate
some of our worldwide coverage.
Thanks in particular to Al Wanamaker, who collected the data when he was working at SOS on the MILLENNIUM project and who saw it through the lengthy process of acceptance and publication.
Urdd Eisteddfod
Posted 27 June 2012
The sclero exhibit had a very enjoyable outing at the Urdd Eisteddfod (that's the youth Eisteddfod) near Caernarvon earlier in June.
Some nice images of the event are available here.
We estimated that about 14,000 people passed through the pavilion during the week.
ISC2013 - Announcement and First Circular
Posted 2 March 2012
The 3rd International Sclerochronology Conference is to be held in Caernarfon, North Wales, UK between Saturday 18 and Wednesday 22 May 2013.
The meeting venue will be
Galeri
, a modern conference centre located on the beautiful shores of the Menai Strait in the ancient walled
Royal Borough of Caernarfon
.
Click here to go to the Conference site
The Conference will be directly followed by the 1st Sclerochronology Fieldweek (Thursday 23 - Monday 27 May), where participants will get practical experience with hands-on sclerochronology projects using facilities at School of Ocean Sciences in Menai Bridge
Best of Scottish Science
Posted 2 March 2012
Our sclero exhibit will be on show at
Best of Scottish Science
in Edinburgh from 1st April to 4th April, part of the Edinburgh International Science Festival.
Will Brocas starting PhD in Bremen
Posted 29 February 2012
Congratulations to Will Brocas who is starting a PhD in Bremen working with Dr Thomas Felis on Caribbean corals and stalagmites. Will was an undergraduate here for four years before working for several months on trace elements in
Glycymeris glycymeris
from the Celtic Sea. He's also been writing a paper on
G. glycymeris
from the Isle of Man waters.
Sitting in the Mollusc Store
Posted 20 January 2012
Dr. Richard Preece takes us behind the scenes in the Mollusc section of Cambridge University Museum of Zoology
in this short film from BlueSciFilms
. Our
Arctica
research gets an honourable mention.
Sclerochronology display features at the Palace of Westminster
Posted 12 January 2012
Two weeks before Christmas (December 12-15), as part of an exhibition organized by Anglesey's MP Albert Owen to showcase the research being done in SOS, the Bangor sclero groups's Arctica exhibit was on show at the Palace of Westminster.
This opportunity has been a major outcome of the exhibit's first outing at the Royal Society's Summer Exhibition in 2010; Albert saw our stand there, was impressed, and on that basis decided that SOS was the aspect of Anglesey that he wanted to present to his fellow MPs. Here's what he has said about it:
"Meeting the challenge of major energy and environmental issues requires collaboration between government, industry, and the research base. The Isle of Anglesey has established its Energy island vision which is to create a world-renowned centre of excellence for the production, demonstration and servicing of low carbon energy. The School of Ocean Sciences is playing a key role in this via its SEACAMS project, working with businesses and government to increase economic activity in the marine sector."
As well as the sclerochronology display, research will also be featured into Sustainable Marine Resources, Marine Renewable Energy and the SEACAMS initiative.
Dates announced for 3rd International Sclerochronology Conference Bangor-Caernarfon
Posted 13 June 2011
The dates have just been announced for the 3rd International Sclerochronology Conference in 2013. The conference will be May 18-22, and the sclero fieldweek will follow May 23-27. The event will be hosted by School of Ocean Sciences sclero group at
Galeri, Caernarfon
. Watch this space for more news ...
Publicity for our ageing research on the BBC's website
Posted 7 June 2011
Our research into ageing processes using Arctica islandica has been featured on the BBC's
Nature
web page.
Nature's guide to immortality
covers the strategies adopted by different species to extend their lifetimes and includes quotes by Iain Ridgway.
Paul Butler wins the Lewis Penny medal
Posted 18 Jan 2011
Dr Paul Butler has been awarded the prestigious Lewis Penny medal by the Quaternary Research Association for his work building long
Arctica islandica
chronologies for the Irish Sea and the North Icelandic Shelf. The medal is awarded to an early career researcher who has contributed significantly to the Quaternary stratigraphy of the British Isles and its maritime environment.
For the complete story, click here.
The ULTRA Project
New research funding has been awarded by NERC (ULTRA; PI Professor Chris Richardson) to carry out stable oxygen and carbon isotope analyses on
Arctica islandica
shells from the North Icelandic shelf. We hope to produce very high resolution (annual and sub-annual) proxy data for the marine environment in a climatically sensitive region where the Polar Front divides cold Arctic waters from relatively warm Atlantic waters. Work has already started on ULTRA, with Paul Butler identifying shells for sampling by crossmatching selected sub-fossil shells into the existing chronology.
David Reynolds, who is currently completing his doctorate, has now been appointed to this project to mill out the samples and send them for analysis.
Royal Society Summer Science Exhibition 2010
Last June and July, the Bangor Sclerochronology and Scleroclimatology group were showcasing our research at London's Southbank Centre as part of the
Royal Society Summer Science Exhibition 2010.
Our exhibit stressed the 'wow' factor in our work, with a banner '
Arctica islandica
, the longest-lived animal on Earth' featuring the record breaking specimen of
Arctica
from Iceland popularly known as 'Ming' and an historic section of giant Sequoia tree (the specimen actually used to calibrate the radiocarbon timescale) which we borrowed from Cambridge. The exhibition this year coincided with the 350th anniversary of the Royal Society and was moved from its usual site in the RS to the Southbank Centre to maximize awareness among the general public. We estimated that we must have met and talked to some 2,500 people during the 9 days of the main event.
Click here
for pictures and a video from the exhibition.
We got excellent media coverage, including a feature on
BBC Radio 4's The Material World
, a news report in
The Times
and an item on
BBC Wales
about our collaboration with local firm Griffilms who developed interactive games for us.
One aspect that was especially pleasing was that so many of our colleagues and collaborators came over to help out, including Al Wanamaker (Iowa and ex-SOS), Bill Austin and Keziah Stott (St Andrews), Bernd Schöne (Mainz), Rob Witbaard (NIOZ), Charlotte Bryant (NERC Radiocarbon unit), Martin Sayer (NERC Diving unit) and Simon Chenery (BGS). The SOS contingent were Iain Ridgway, Iris Verhagen, Holly Pelling, Holly Whiteley, Nick Jones, Chris Richardson, Dave Reynolds and Paul Butler (not all of them are actually in the sclero group, but everybody picked up the spiel pretty quickly and were soon chatting away as if they'd been counting rings all their lives). The technical support came from Ian Nicholls, David Roberts and Brian Long. Given the planning and practical work involved in construction, setting up and breakdown, their role was crucial to our success. The final but most important credit goes to James Scourse, who was the main driving force behind our participation, who raised £25k of funding and without whom it just wouldn't have happened.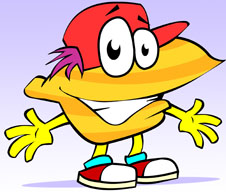 Click here to download the games and activities from our RSSSE 2010 exhibit.
View Stats