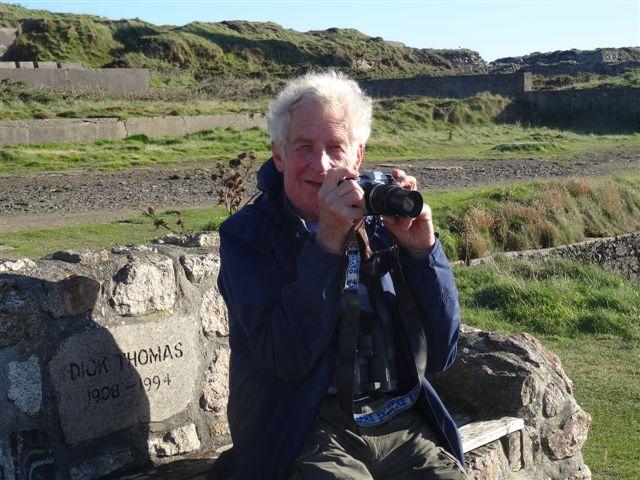 "In October 1957 I joined two roommates, Anthony Blake (Chemistry) and David Openshaw (English) at Neuadd Reichel Annexe. David smoked a pipe of strong Condor tobacco. Anthony, being of small stature, was ideal as the cox of the Eight I rowed in as Stroke on the Menai Strait during my first year. The intervarsity rowing regatta on the Wye at Hereford deserves a mention. As poor students, our team couldn't afford B&B, so we begged a Hereford farmer for a bed in his hay barn, complete with running rats. I don't remember much about the big day of rowing by teams from Aberystwyth, Swansea and Cardiff, except that at the end of our race I thought I was about to die from exhaustion.
The day before we left for Hereford, during Rag Week, I had instigated the removal of the TV from the Students' Union. Blake stayed in until locking-up time and let us in to do the evil deed. In the dead of night, we carried the TV, disguised by my undergrad gown along College Road to Neuadd Reichel, where it was secreted on our wardrobe. When we returned from the regatta, the TV had gone, so someone had rumbled us. Fellow student and a similar prankster Ginger Evans (Music and French), a bassoon player in the National Youth Orchestra, became another of my victims when I offered him some Exlax, a laxative chocolate. This resulted in a night on the loo and tones not unlike those of his other wind instrument!
On a chance visit to Bangor Cathedral I met the organist, Dr Leslie Paul, who allowed me to play the four-manual organ and invited me to join the Bangor Organ Club, which involved playing various church organs. Music had always been important to me as church chorister and organist, so I was persuaded to enter the College Eisteddfod, where in Prichard-Jones Hall I sang the tenor solos from Messiah: 'Comfort Ye' and 'Every Valley'. I preferred the less stressful experience of sitting in the Hall listening to an unforgettable performance by Emlyn Williams as Charles Dickens reciting from the novels. After being called into Prof Brambell's study one day and asked if I wanted to be an organist or a zoologist, I realized I should buckle down and do some work. 
The marine biology course on the Strait was a highlight of our Honors course. Fish caught could be taken home to cook. As my Landlady had been in the fish and chip business in Liverpool, she knew how to cook it, but not until the plaice had been left in fresh water over night to allow the many nematodes to escape. After two years in her culinary care, the preponderance of fried food gave me kidney stones, which saw me writhing in agony in Bangor hospital on the day of my graduation. At the time I must have felt grateful to have scraped through with a 2:2 degree!
  
After graduation I worked as a Natural History Assistant and Schools Officer at Letchworth Museum and at St Albans City Museum and as an Assistant Biology Teacher at Lewes Boys Grammar School and then Enfield Boys Grammar School.
In 1969 I started a job as an Assistant Keeper at the Natural History Department of Birmingham Museum, becoming Deputy Keeper in 1976, a role which I held until 1993. My time there included publishing weasel research, giving lectures, coordinating children's activities, curating geological collections and working on the Birmingham Nature Centre project.
   
I was made redundant in 1993 and became a WEA lecturer and part-time tutor in the Natural Sciences extra-mural department of the University of Birmingham. During this time I published my book Hunters of Longtree: A Cotswold Tale: 40–years observation of a south Cotswold parish.
My interests now include the recording ancient woodland, writing, beekeeping, piano, classical guitar and walking my springer spaniel. I have been married for 54 years and have two daughters and four grandsons.
I'd be delighted to hear from any of my former Bangor classmates via dave.walker@uwclub.net "