'A whistle-stop tour around the coast' Miranda Krestovnikoff
The Ballard Mathews public lecture in conjunction with the NRN-LCEE
Location:

Pontio

Time:

Wednesday 31 January 2018, 17:30–18:30
FREE but ticket required: https://www.pontio.co.uk/online/18Miranda or 01248 382828.
In this lecture, Miranda takes the audience around the UK coastline starting from her home in Bristol - around the Welsh coast,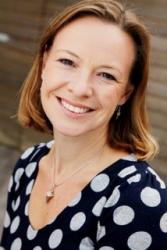 across to Northern and Southern Ireland, the Western Isles and Scotland, down the east coast and back along the south coast, before returning back home safe and dry. This tour takes in some of the best stories she has filmed for the BBC series "COAST" and "The One Show" and Channel Four's "Wreck Detectives". She gives a behind-the-scenes view on how some of the items are filmed and what happens when it all goes wrong!
The lecture will be delivered on Wednesday, 31 January at 5.30pm in Pontio Lecture Room 5, and will be followed by a question and answer session. The speaker will be introduced by Professor David Thomas.
The lecture will be preceded by a free drinks reception at 5pm in Pontio Lecture Room 2.
Please book your free ticket early to avoid disappointment!
For further information please contact public.lectures@bangor.ac.uk.
Image: Epic Photography
Related documents: