'Climate change: hope from despair?'
Professor Kevin Anderson; Professor of Energy and Climate Change; University of Manchester
Location:

Eric Sunderland Lecture Theatre (MALT), Main Arts Building, Bangor University

Time:

Wednesday 20 November 2019, 17:30–18:30
Bangor University Public Lecture in conjunction with the UNA
The mitigation challenge posed by the Paris Agreement now demands a rapid and profound re-shaping of contemporary society. Whilst the models dominating the agenda employ evermore speculative technologies to remain 'politically palatable', the arithmetic of emissions must surely lead us to conclude that it is ultimately a rationing issue. Against such a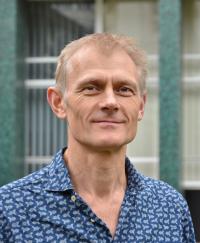 backdrop, do the rapid emergence of new and vociferous groups and the heightened profile of climate change suggest the prospect of new hope?
Kevin Anderson holds a joint Chair between the School of Mechanical, Aerospace and Civil Engineering at the University of Manchester and the Centre for Environment and Development at Uppsala University. He has just completed two years as the Zennstrӧm Professor of Climate Change Leadership at Uppsala, and was formerly Director of the Tyndall Centre for Climate Change Research. He has published widely in Science, Natureand other top journals. He has advised governments in Wales, the UK, Sweden and the EU on issues ranging from shale gas, aviation and shipping to the role of climate modelling, carbon budgets and 'negative emission technologies'. His analysis contributed to the framing of the UK's Climate Change Act and the development of national carbon budgets.
The lecture will be delivered on Wednesday, 20 November at 5.30pm in the Eric Sunderland Lecture Theatre, Main Arts Building, Bangor University, and will be followed by a question and answer session.
Admission is free, and all are welcome to attend. No tickets are required. The event is organised jointly by Bangor University and the Menai Branch of the United Nations Association.
Palas Print will be running a bookstall before and after the lecture in the Main Arts Foyer (5-7pm), selling the new volume Energy, the Great Driver: Seven Revolutions and the Challenges of Climate Change by Bangor University Emeritus Professor Gareth Wyn Jones, together with other books on related topics.
For further information please contact public.lectures@bangor.ac.uk.