Gender (in)equality in Higher Education
Location:

Reichel Hall, Ffriddoedd Road, Bangor

Time:

Tuesday 29 January 2019, 13:00–16:30

Presenter:

NRN-LCEE

Contact:

01248382088

More information:
This event has now finished, you can watch the presentations here.
Bydd dau arbenigwr un o Brifysgol Lerpwl a'r llall o Imperial College London yn dod at ei gilydd yn y seminar NRN-LCEE hwn. Maent wedi ennill gwobrau am eu cyfraniadau tuag at weithredu cynlluniau cydraddoldeb rhyw mewn ymchwil ac addysg uwch, a byddant yn rhannu eu profiad a'u harbenigedd gyda ni.
This NRN-LCEE seminar brings together two experts from Liverpool University and Imperial College London. Their contributions towards implementing gender equality initiatives in/for research and higher education has been awarded, and they are sharing their experience and expertise with us.
Rhaglen / Programme
12:00: Cinio / Free Lunch
13:00: Prof Louise C Kenny - "Gender equality in higher education- glass ceiling or sticky floor…."
14:15: Dr Liz Elvidge - "Don't pour the tea: reflections on gender inequality and whether it is ever going to be sorted."
15:30: Diwedd / End
Prof Louise C Kenny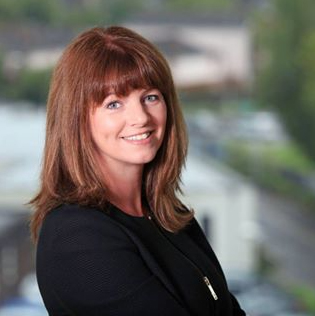 Mae Louise yn Ddirprwy Is-ganghellor Gweithredol y Gyfadran Iechyd a Gwyddorau Bywyd ym Mhrifysgol Lerpwl, yn Athro Iechyd y Fam a'r Ffetws ac yn Obstetregydd Ymgynghorol yn Ysbyty Merched Lerpwl. Mae'n Gyfarwyddwr a sefydlwr yr Irish Centre for Fetal and Neonatal Translational Research (INFANT www.infantcentre.ie) a gyllidir gan Science Foundation Ireland (SFI) ac roedd yn Athro Obstetreg a Gynaecoleg yn Ysbyty Mamolaeth Prifysgol Cork lle bu'n gweithio fel Obstetregydd Ymgynghorol a Gynaecolegydd o 2006-2018. Mae gan Louise ddiddordeb clinigol ac ymchwil ers tro mewn anhwylderau pwysau gwaed uchel yn ystod beichiogrwydd. Hefyd, enillodd Louise 2015 Gwobr Woman of the Year for STEM gan gylchgrawn Tatler Iwerddon.
Louise is the Executive Pro-Vice-Chancellor of the Faculty of Health and Life Sciences at the University of Liverpool, Professor of Maternal and Fetal Health and a Consultant Obstetrician at the Liverpool Women's Hospital. She is a founding Director of the Science Foundation Ireland (SFI) funded Irish Centre for Fetal and Neonatal Translational Research and was Professor of Obstetrics and Gynaecology at Cork University Maternity Hospital where she worked as a Consultant Obstetrician and Gynaecologist from 2006-2018. Louise has a longstanding clinical and research interest in hypertensive disorders of pregnancy. Most recently Louise was awarded 2015 Irish Tatler magazine Woman of the Year Award for STEM.
Dr Liz Elvidge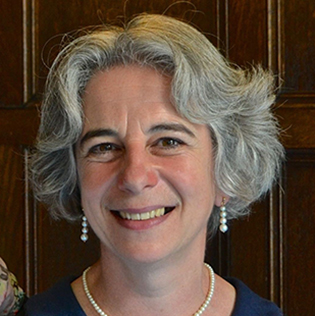 Mae Liz yn Bennaeth y Ganolfan Datblygu Ôl-ddoethurol a Chymrodorion yn Imperial College London. Mae wedi ymrwymo ers tro i gefnogi merched yn y byd academaidd, gan ddechrau gyda'r Rhaglen Datblygu Menywod Springboard ar ddechrau ei gyrfa, i roi cyngor arbenigol ar geisiadau am Athena SWAN fel aseswr a chadeirydd. Enillodd Fedal y Fonesig Julia Higgins yn 2015 am gefnogaeth ragorol i ymchwilwyr ac academyddion sy'n ferched ar ddechrau eu gyrfa. Yn ystod y sgwrs ryngweithiol hon, bydd Liz yn ymdrin â phynciau fel effaith (ai peidio) Athena SWAN, rhagfarn anymwybodol, faint rhagor o ddata sydd ei angen arnom i brofi bod anghydraddoldeb rhyw yn dal i fodoli ac a oes angen i ni fod yn fwy radical. Hoffai glywed eich barn!
Liz is the Head of the Postdoc and Fellows Development Centre at Imperial College London. She has a longstanding commitment to supporting women in academia, beginning with the Springboard Women's development Programme at the start of her career, to providing expert advice on Athena SWAN applications as an assessor and chair. She was awarded the Dame Julia Higgins Medal in 2015 for outstanding support of female early career researchers and academics. During this interactive talk Liz will cover topics such as the impact (or not) of Athena SWAN, unconscious bias, how much more data do we need to prove that gender inequality still exists and do we just need to be more radical. She welcomes your views!