Public Lecture: Land systems for mountain futures
Prof. Jianchu Xu, World Agroforestry Centre, and Prof. Ruijun Long, International Centre for Integrated Mountain Development
Location:

Bangor University, Gareth Edwards-Jones Lecture Theatre, Thoday Building Deiniol Road Bangor

Time:

Wednesday 30 August 2017, 17:00–18:30

Presenter:

Prof Jianchu Xu

Contact:

01248 388609

More information:
This lecture has now finished, you can watch a recording here.
Our next public lecture at Bangor University will be a joint lecture between two distinguished scientists from China and Nepal, who are visiting Bangor to develop research collaborations with our Multi-Land Cluster. Prof. Xu, the first speaker in this lecture, will cover broadly the interactions between land use and global change, and what lessons there are for future management of silvopastoral systems in mountain regions. Secondly, Prof. Long will discuss the role of Yak in ecosystem function through his research on nomadic livestock husbandry on the Qinghai-Tibetan Plateau.
'Land Systems for Mountain Futures'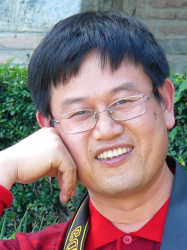 Prof. Jianchu Xu is a leading ethno-ecologist who works in coupled human environmental systems. He is currently working at the World Agroforestry Centre as principal scientist and regional coordinator of the East and Central Asia Region.
He obtained his PhD in Soil Science from China Agriculture University and has a strong background in interdisciplinary research. His current research includes investigation of early warning signals of global change, water governance, landscape restoration, ecosystem services and their resilience, agroforestry, and conservation.
He is a Distinguished Professor at the Kunming Institute of Botany of the Chinese Academy of Sciences, and at the Institute of Animal Sciences of the Chinese Academy of Agricultural Sciences. Previously, Prof. Xu was Head of Water and Hazards at the International Centre for Integrated Mountain Development in Kathmandu, and Director of the Center for Biodiversity and Indigenous Knowledge; a NGO based in Southwest China working with indigenous people for cultural survival.
'Nomadic livestock husbandry on the Qinghai-Tibetan Plateau'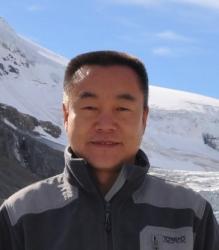 Prof. Ruijun Long is a Senior Ecologist and Programme Coordinator at the International Centre for Integrated Mountain Development in Kathmandu, Nepal. He is a Distinguished Professor in Pastoralism and Ecology, and Director of the International Centre for Tibetan Plateau Ecosystem Management at Lanzhou University, China. He was the former Research Director of Lanzhou University and Dean of the Grassland Science College at Gansu Agricultural University.
Prof. Long has a PhD in Rangeland Science from Gansu Agricultural University, and previous research experience at the University of Aberdeen supported by a Fellowship from the Royal Society. During the past 30 years, he has been investigating Tibetan highland pastoralism, ecology and livelihood in the Tibetan-Himalayan region.
Prof. Long is a member of the Scientific Leadership Committee for the Mountain Research Initiative, the Steering Committee for the Asia Dairy Goat Network, and Asian Representative and a Board Member for Livestock Farming and Local Development Network Coordination.
Related documents: