"I entered the University College of North Wales Bangor (UCNW) in September 1946 at the age of 18. I was very fortunate in that my father decided to provide the financial support for my entry and I became the first of the family to go to University.  I entered the College along with four other boys from my school, Grove Park Boys' Grammar School in Wrexham. There were about 600 students at Bangor's University College at the time. There were also two teacher training colleges in the city – Bangor Normal College and St. Mary's, a Church of England Women's Teacher Training College, both of which would later amalgamate with UCNW.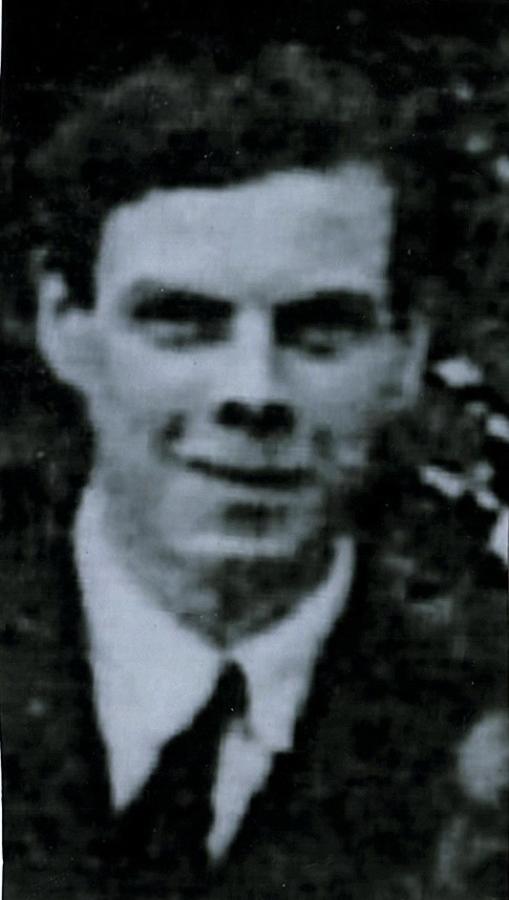 Like most students I was in lodgings with a landlady who looked after us. There were three of us in our lodgings, a house in Lower Bangor. The College authorities had of course inspected all lodgings to be certain that they were suitable. Miss Lloyd-Jones's house, where we would be resident, had three bedrooms; a single bedroom occupied by Miss Lloyd-Jones and two double bedrooms, one with a double bed and a single bed, and the other with one double bed. Miss Lloyd-Jones considered that her house was suitable for three students – but all three would be in one room, leaving the other room available for other lodgers! Not all students were in lodgings with landladies of course. There were Halls of Residence, the largest of them being Neuadd Reichel, named after the first Principal of the College. There was a Women's Hall, which I think was simply called "University Hall", and several halls for ministerial students, who in those days featured very prominently among the students. 
Before I had begun to take stock of my surroundings and get to know some of my fellow students, I suddenly became homesick. I had been away from home previously, but that had been with boys and girls of our Sunday School whom I had known for years, and of course it was just for the one night. This was truly different. Now I really was homesick, so I took the bus home!  My father was out, but my step-mother was there and took my unexpected arrival in her stride. When Dad arrived, all was quickly settled. If I really didn't like it of course I would not have to stay, but it would be a good idea if I gave it a little longer. I was put on the bus for Chester and given the money to catch the train back to Bangor. I fell asleep on the train, and when I woke up, we were in Holyhead! I spent the night at the station but was not charged extra to travel back to Bangor the next morning. Presumably I was not the first Bangor student who had ended up at Holyhead.
After that false start I settled down. During my first year at the College the ex-servicemen tended to dominate life and the University's sports teams. I had played football, rugby, cricket and even tennis at school, but was overawed here! Faced by the problem of the ex-servicemen, some of us began to meet in an area of Upper Bangor known as "Roman Camp" where we went to play football among ourselves. We became steadily better players and we began to look for teams to play against. We called ourselves "The Freebooters" and started playing against village teams – before long against teams from all around Bangor in Caernarvonshire and Anglesey.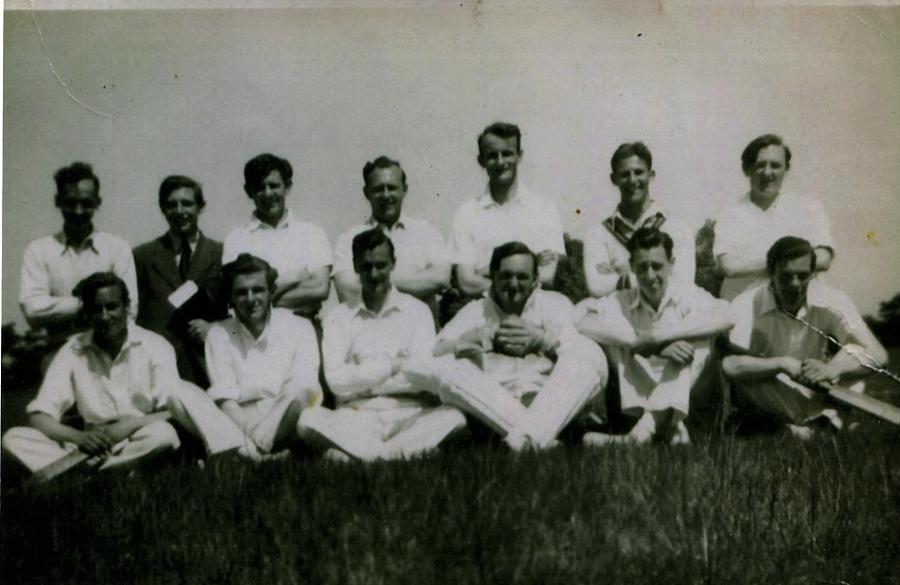 In College itself there was a well-established social life and we were able to take our place there. Central to it was the Saturday night "hop" in the Prichard-Jones Hall. The girls at Bangor Normal and St. Mary's had a welcome: I'm not sure if it extended to the men! I became friendly with a student from Bangor Normal, named Buddug, but that fell apart when she was "gated" for arriving back at the College late, and of course blamed me! 
Much of our social life in College was centred on the Student Common Rooms. There was a general common room on the ground floor. We went there for tea or coffee when we arrived every morning. I usually had tea: I had never tasted coffee. One morning I decided to try coffee. It was alright, but nothing special. I decided to stick with tea, which was one penny a cup: coffee was an extravagant two pence! There were also separate men's and women's common rooms at a lower level at each end of the main building. We spent a good deal of time in the Men's Common Room, playing table-tennis and bridge. 
With all the excitements of these new experiences there was also the new academic life to be considered. For me it was centred around the study of History. Initially there were other subjects to be studied as well, and there a problem emerged. At "Higher School Certificate" (A-levels) I had passed History, Geography and English. Those would be the main subjects for my first year at Bangor - History, the subject for an "Honours Degree", Geography – the main supporting subject during that first year - then, as a subsidiary subject, English. Finally, as the second subsidiary subject, Philosophy, which I had never studied, but which most others would never have studied either. I now discovered that the College had no Geography Department! I had to make changes. Obviously English would now have to be my second Main Subject, and I would have to have another subsidiary subject in addition to Philosophy. I chose French. I had had a Credit in my School Certificate (O levels), so that should be alright. It did not prove to be "alright" however. In the exams at the end of the First Year, I failed French. I could still continue on the course, although I would either have to take another subject in place of the French or repeat (and pass) the French. I chose to take Economics instead. If I was going to have to do another year, it would be better to use it to study something new. I also thought that, since another year would add to the cost, it would be a good idea to find an additional source of finance. I committed myself to teacher training, for which I would have a grant. That would mean that I would have to do Physical Education during the years of my Degree Course and do an extra year for a Teaching Certificate. I now had to make sure that I did not fail anything again! 
The History Department, where I would concentrate my studies for the next three years, was headed by Professor A. H. Dodd, an "old boy" of my own school, Grove Park. Although most members of staff were known as "lecturers", the system of teaching in the History Department was largely by tutorials. In addition to attending lectures, we were required to write essays and be prepared to discuss our work in a tutorial with the "lecturer", usually with other students present. One occasion I particularly remember was an essay and subsequent tutorial set by Miss Apps, a specialist in Mediaeval History, on the subject, "King John, the ablest of the Angevins – Discuss". I remembered that essay and discussion years later after I had retired and had become a Tour Guide in Liverpool. Liverpool had been founded by King John as a convenient little port in the North West of England. Another interesting member of the department, who arrived at the start of my second year at the College, was Noel Denholm-Young, a former Fellow of Magdalen College, Oxford, the College's Archivist and Keeper of Western Manuscripts at the Bodleian Library. One day I had a tutorial with him, something to do with mediaeval history, which went on for a full three hours! 
During our second year, The Freebooters Football Team continued, but my friend Emyr and I were also approached by another team. After a game at the beginning of our second year against Brynsiencyn, we were asked if we would turn out for them for games in the Anglesey League. For the rest of the season, Emyr (as centre half) and I (an inside forward) played for The Freebooters and also for Brynsiencyn in villages all over Anglesey.  The Freebooters also played cricket, wherever we could find teams to play against. 
Things had settled down by the end of my second year. I had safely passed all parts of the course and there were new arrivals to greet. The most important for me was my best friend at school, Joe Kent, who came to Bangor to study History. So that Joe would not be lonely I went with him to live in Maesgeirchen, which upset Miss Lloyd-Jones's arrangements. Our landlady now was Miss Parry. On the eve of her intended marriage, her expected husband had bolted, leaving Miss Parry deserted at the altar. In time she shrugged her shoulders and got on with life, providing her lodgers with a happy comfortable home from home. Joe and I were very fond of Miss Parry and sympathised quietly with her.                                                                                                                                                                                                                                                                         
My brother Gordon and I graduated from UCNW in the summer of 1950. Mam and Dad were there of course, as were my Uncle Herbert and Auntie Violet. The practice of having photographs taken at graduations had not yet arrived and the only memento which I had of the occasion was the mortar board I wore. That was later lent to a teacher at my sister's school, and never returned. I left Bangor to train as a teacher at Birmingham University as I thought that it would be interesting to live and study in a large city. The most precious memory of my year in Birmingham though was of the visit of the UCNW football team, arriving singing "Hen Wlad Fy Nhadau", and putting the home side to the sword – torn apart principally by that devastating left-wing partnership of Phil Woosnam and Trevor Hughes. 
I returned to Bangor in 1952, as "Lloyd-George Research Scholar in Welsh History", to do two years research into 17th Century Welsh Parliamentary History, which would be followed by National Service. My supervisor would be Professor Dodd, but he would be away in the U.S.A. for some time, and consequently wanted me to do my National Service first. I hoped that National Service would be abandoned, and that I would not have to do it! That hope was killed by the "Cold War", with Russia trying to create a Communist State in Eastern Germany, leading Britain to retain National Service.  After two years spent mainly at the National Library at Aberystwyth, I had to do my National Service, which I did in the Royal Navy. 
Professor Dodd had been right. Without his guidance, despite having masses of information about the families of the squires of Wales, I never finished the research. I would eventually acquire a research degree, but it would be years later, on a different subject, and from the University of Manchester.  My career went on and I worked as a Principal Lecturer in Education at St. Katherine's College, now part of the Liverpool Hope University. I had met my future wife Marion before I had started my National Service and we had two daughters and three granddaughters. I am now in my nineties and continue to have fond memories of my time in Bangor."