Student Profile: James Jackson – Computer Science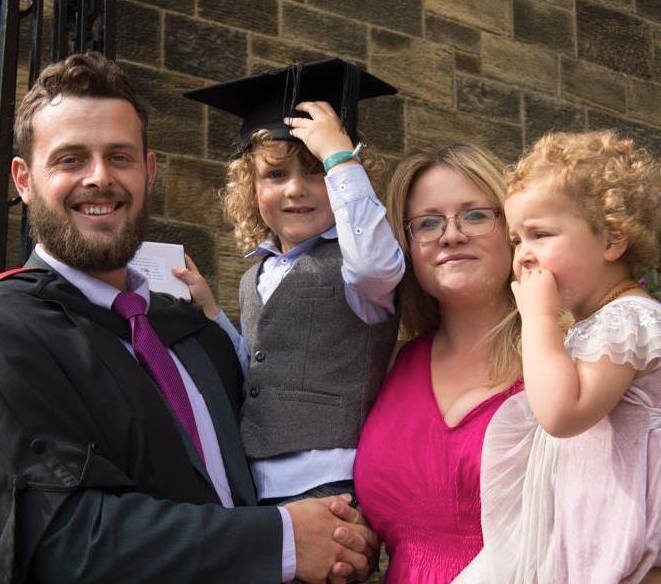 James Jackson
James R. Jackson
Computer Science from Llandudno
Background…
I was working as a web/ mobile developer in a local firm before coming to Bangor, I needed a change in career and I was finding it difficult to find jobs as I didn't have a degree.
Why Bangor?
One of my long-term life goals is to teach. Obtaining a degree seemed the obvious first step towards that. Bangor University is a small and friendly university with good results in terms of education and student satisfaction. I was lucky as I needed to stay close to home, so as not to uproot my wife and children, and Bangor is practically on my door-step.
The course…
SEECS is a fantastic department with a knowledgeable, helpful and close-knit community. The course is well structured and covers a wide variety of subjects under the computer science umbrella. There are multiple occasions where a module offering underpinning knowledge is built upon throughout the degree in subsequent modules. Due to this there is no "learning for learning's sake" feeling that is sometimes prevalent in education.
Support…
My personal tutor is excellent. He has always been on hand to offer advice and has been genuinely interested in my progress throughout the degree.
Along with Professor Jonathan Roberts I have been able to secure a place on a fully funded PhD through the Welsh Government's KESS programme. Without the help of Prof. Roberts as well as my dissertation supervisor Chris Headleand this would not have been possible. During the degree Chris Headleand and I have worked on a few extracurricular studies, 2 of which have led to publication. This allowed me to present myself as a serious candidate for a funded PhD place.
Best thing about Bangor…
Bangor University and the city itself offers everything that a student needs.
Bangor is a fantastic university and very much fits into the old cliché of being "big enough to cope, small enough to care". Being in a small department allows staff and students to interact on a personal level, which is not possible in larger institutions.