Student Profile: Gurjiven Malhi – MSc in Applied Sport and Exercise Physiology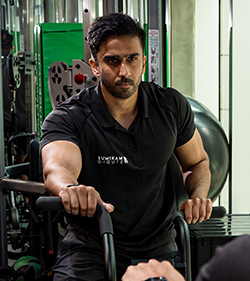 Gurjiven Malhi
Gurjiven is from Hong Kong. Previously, he attended The Education University of Hong Kong (formerly known as The Hong Kong Institute of Education), where he did his undergraduate studies.
What course did you study at Bangor and why did you choose that course?
I studied the MSc in Applied Sport and Exercise Physiology. During my undergraduate studies I had the chance to learn and explore the main disciplines of sports science (i.e. Sports and Exercise Physiology, Sports and Exercise Psychology and Biomechanics), and decided that I was most interested in Physiology, and therefore decided to further extend my knowledge specifically in that area in the form of MSc.
Why did you decide to study at Bangor?
There were two main factors that led me to choose to study at Bangor University. First of all, the School of Sport, Health and Exercise Sciences (SSHES) had a good reputation in producing quality sports and exercise science research. Secondly, being a self-funded student, Bangor stood out as being one of the most economical places to study in the UK. The generous 'Bangor International Scholarship' and the opportunity to be a Graduate Assistant at SSHES provided additional financial support and the latter also provided valuable work experience.
What things did you enjoy most about studying at Bangor?
I firmly believe that a place is only as good as the people there, and it's the people that make the place. In the case of Bangor, I have met wonderful people from all around the world that I cherish, and I have had the opportunity to work with very supportive supervisors and lecturers who were able to bring out my best. In the case of SSHES, I particularly enjoyed the small class teaching and the approachability of the academic and laboratory staff.
Also, the scenic Bangor provided a great escape from the hustle and bustle of Hong Kong and a living experience that was pleasantly different. Being a relatively small place, everything was within walking distance or a short drive/ride away, making it a very convenient place.