Student Profile: Mohammed Alyami – Analytical Chemistry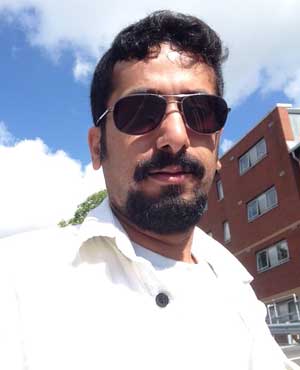 Mohammed Alyami
Why Bangor?
I actually heard about Bangor through a friend that was studying here. I then went on to check the university's website and was very impressed. I chose to study in Bangor, because it's a very nice university and there is always support for both the international and local students. The reputation of the university is also good. In addition, Bangor city is a quiet place and safe to live in and the local populace are also very friendly.
The International Ambassador Scheme…
To be an ambassador, you should be able to help other international students and be glad to answer their inquiries. It helps before you come to Bangor, you can contact an ambassador and ask about the university, the city, shops, entertainment, life, and how to get there easily.
I want to be an ambassador because it's nice to help other people who seek help,so that when they come here for the first time. They would alsobe glad to meet someone from their country to explain everything and to try to ease the cultural shock they might experience.
The most difficult thing about being an International Student…
First would be the communication with local people. As international students we sometimes find it difficult to communicate with our lecturers. This sometimes makes it difficult to meet up with deadlines. The other major thing is food and finding shops that sell special Halal foods.
The course…
I am currently doing a PhD in Analytical chemistry and I loved it because since it's purely research and I get to learn new skills. I also give regular presentations on my progress to my group and supervisor which I enjoy a lot. Apart from my research also I also given the Opportunity to impact knowledge to others as an undergraduate facilitator.
Are you involved in any clubs or societies?
Yes, I am the Chairman of the Saudi Club in Bangor. I have a group meeting with Saudi students every month and sometime every three weeks. We have some sports (volleyball, football, table tennis) twice a week. In addition, we sometimes go for trips out of Bangor with local and international students.
What will you miss most about Bangor?
My school, supervisor, and the nature.
Advice…
I recommend contacting Bangor University to book accommodation. Also, you're able to contact an ambassador with any queries before arriving here.
The future…
Getting back to my job with my PhD qualification and improve my skills.