Student Profile: Pete Sims – MSc Counselling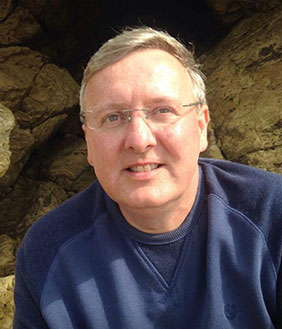 Pete Sims
What qualifications did you take before you came to Bangor?
I qualified and gained a BA (Hons) in Youth and Community Work from Manchester Metropolitan University – nearly 25 years
What made you decide to study that course?
It allowed me to bring together many of my professional and personal interest areas and build on my previous work experiences. I was also looking for a new career and one that would allow me to possibly gain professional employment in an area that fascinates me and combined with the fact that counselling is so potentially beneficial to other people! An additional draw was that the course is integrative and introduces trainees to a range of professional counselling approaches. I also wanted to get my brain working again and undertake a new challenge.
Why did you decide to study at Bangor?
Bangor has got a great reputation for its teaching and research in Psychology and the student satisfaction awards made it even more appealing!
Did you come to an Open Day?
The friendliness! Bangor is such a friendly, welcoming and inclusive university. It's not stuffy or oppressive, yet it is still professional and academically robust. The whole atmosphere is perfect for new or mature students like me. The pastoral and study support are really impressive. The university assumes that students come here who still may need support and doesn't assume that students are the complete academic package...I certainly wasn't!
What is the social life like in Bangor?
It's truly brilliant and wide ranging. I was so impressed with the variety and that they are free! I just wish that I had made the most of them.
What do you think about life in Bangor and the surrounding area?
Bangor is nestled in areas of outstanding beauty! You would be hard pressed to find anywhere with the same access to the stunning countryside and breathtaking coastal areas!
Has studying at Bangor given you any specific opportunities?
It has given me the chance of a new career in something that I feel passionately about and an opportunity to undertake a PhD.
What have you particularly enjoyed about your course?
I have been so impressed with the range of stimulating and engaging modules, which are all highly relevant to training as a counsellor and set within a contemporary context. The course is still new and feels fresh and is delivered by a range of highly qualified, inspiring, enthusiastic academics and practitioners. Many of the lecturers/trainers are subject leaders and highly respected within their specialist fields. The course introduces you to a wide range of counselling modalities and allows you to organically develop a counselling approach which is suited to your own principles, style, values, beliefs and experiences. Students are introduced to the most up to date research and practices. The course is demanding and don't expect an easy ride, but the input from the university is first class and of the highest quality.
What is the most difficult thing about being a postgraduate student?
As a mature student I found some of the University electronic systems and reintroducing myself to study skills to be the most difficult part. I was also a little embarrassed/self-conscious about my age, but when I saw that this course attracts a wide range of people and ages, I was soon put at ease.
What will you miss most about Bangor when you leave?
I've enjoyed it that much; I'm not leaving and hoping to start a PhD in September and also undertake Counselling practice!
Describe Bangor in three words
World Class University