Student Profile: Suzy Clarkson – MSc Counselling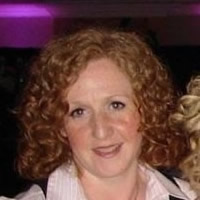 Suzy Clarkson
What made you decide to study that course?
I had always been interested in people's behaviours, communication, and coping styles and had an overwhelming desire to support people. The Counselling course ticked all the boxes for me.
Why did you decide to study at Bangor?
Why not! I had thoroughly enjoyed my Undergraduate and Masters and do not think I could have found a better learning environment.
What do you think about life in Bangor and the surrounding area?
Beautiful area for walking hiking and outdoor activities.
What kind of support is there for students?
The support system is amazing.
Has studying at Bangor given you any specific opportunities?
The opportunity to study a funded Masters and PhD.
What is the highlight/best thing about being a student at Bangor?
Working with amazing people on worthwhile projects.
What have you particularly enjoyed about your course?
The lectures have been inspiring with a variety of leading experts.
What is the most difficult thing about being a postgraduate student
Juggling home life, work, and assignments.
What career do you want to pursue after your studies?
I would like to continue with my research but practice counselling too.
How do you think the course at Bangor will help you?
The Counselling course has the additional element of research, which many other counselling courses do not incorporate. The NHS strongly advocate evidence-based practice and having research knowledge and understanding places students at Bangor in a good position when applying for jobs with the NHS and many other services.
Please sum up your experience at Bangor in 1 sentence
Wonderfully inspiring and enjoyable.
What will you miss most about Bangor when you leave?
The fantastic staff.
Describe Bangor in three words
Inspiring, supportive, outstanding.