Student Ambassador: Stella Chatzialexiadou – Psychology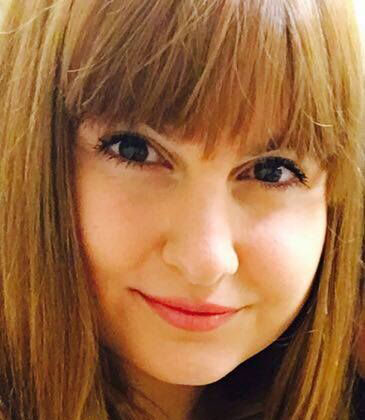 Stella Chatzialexiadou
From: Greece
My name is Stella Chatzialexiadou, I'm from Greece and I am in my 2nd year studying Psychology.
Why Bangor?
Studying in the UK has always been a dream for me and so was Criminal Psychology. After some online research and by asking college agencies in Greece, I found out about Bangor University and its top UK ranking in many fields, such as Psychology in which I was interested. When I saw how beautiful it was, I think that played a huge part as well in making me choose it to study here. 
The International Ambassador Scheme...
The International Ambassador Scheme gives Bangor students an opportunity to represent the University to potential students and the outside world through a variety of different activities. Ambassadors use their own experiences to promote Higher Education and Bangor University to potential students and their friends and family, as well as to provide an insight about all aspects of the University and life at Bangor. 
I applied to be a student ambassador because I know what it's like to move to a new country and not know anyone or know your way around. While it's a great growing experience, it is good to have some guidance, and I've realized I want to use my experiences to help others in situations similar to mine.
What is the most difficult thing about being an International Student?
Well, for everyone it's probably something different but for me it was being away from my family for so long. Although student life is by far the best, sometimes you just feel homesick. It's difficult having some of your friends say that they only travel 45 minutes to see their mom and dad, while I had a whole day trip to see mine. When I discussed it with my friends, though, they told me that the most difficult thing was socializing with other people. It was the fear not the action itself. Thankfully, everyone here is so friendly and kind, that it makes it so easy to meet new people!
The course...
Psychology itself is amazing! Maybe not as easy as I thought it'd be and gets stressful, especially during exams time, but it's really worth it! The lecturers are amazing and really good at their job! They make you feel close to them and that makes the lectures really interesting. My course also organises many activities and socials, so makes my stay in Bangor even more fun!
The academic school...
Bangor University has a worldwide reputation in high-quality teaching and research in Psychology. Everyone's just so helpful in every way they can, online and offline. When we got questions outside class, we're able to e-mail our lecturers/personal tutors/staff or arrange a meeting in person. But, help is also provided in seminars created by the university which allows students to solve their questions and understand in depth their subject of reading. During lecture times, lecturers encourage us to speak our minds and never be shy to express our ideas, no matter how silly we might think they are. We watch educational videos and we're given examples of everyday life for every subject we study for further understanding.
Clubs and societies
I was involved in the Zoology Society which was voted the best society in Bangor University for the Academic Year 2015-2016. I also took part in the Boxing Society, the Feminism Society, Archery Society and first aids. Last but not least, I signed up for a society which donated blood cells.
Social Life
I enjoy any social activity involving my friends, from clubbing all night long to a quiet movie night.
What's the best thing about living in Bangor?
I can't choose one thing about Bangor. Everything about it is great. The people, the views, the places, the shops! But, safety plays an important role in it too, and so does the short distances.
What will you miss most about Bangor when you leave?
I think what I'd miss most would be the scenery and generally all the good vibes. Bangor is a classic student city and everything about it makes you want to stay a student forever!
Has the University been supportive during your time here?
Thankfully, the University has been very supportive and has completely covered my needs, not only in the academic field, but also financially and I could always find someone to talk to concerning pretty much anything.
What advice would you give to students planning on coming to Bangor?
Just go for it, I promise you won't regret it! Just make sure you bring an umbrella with you and quite a few party outfits!
What are your plans for the future?
What I really want to do most in life is work as a criminal psychologist, so after University I'll try my best to try and find work in my dream field.