Student Ambassador: Yaxian Qiu – PhD in Criminology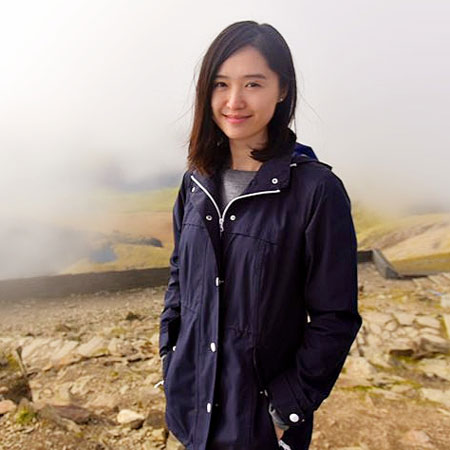 Yaxian Qiu
Yaxian Qiu is 28 years old and from China. She is in the third year of a PhD in Criminology
Languages spoken: Chinese, English
Why Bangor?
I found out about Bangor University by researching universities offering Criminology courses. The School of History, Philosophy and Social Science offers a wide range of courses and research opportunities. With good staff and student support, I know that Bangor University is the kind of place I want to start my research at.
The International Ambassador Scheme …

As an international student myself, I understand how important it is for students to have the right support when facing the daunting experience of moving into a new environment. It could be challenging to settle down and fit in to a whole different culture. Hence the reason why I have joined the student ambassador team that offers help and advice to students, making their stay in Bangor a fulfilling and enjoyable experience.
What is the most difficult thing about being an International student?

In my experience moving to a new country and trying to adapt to a different culture.  Things that are acceptable at home may be unacceptable or misunderstood in another country.
The Course

The most wonderful part about my study here is that it allows me to follow my own path when it comes to research, albeit with excellent guidance from my supervisors. It is flexible enough to accommodate time for any new skills that I may want to acquire, and is straightforward and time-bound enough to ensure that I do not drift. My school has been always supportive in different ways. The best thing is the immense support of the staff and faculty in the School of History, Philosophy and Social Science.
The Lecturers

The professors are enthusiastic about their field or expertise and are willing to share the thoughts and ideas with students. The lectures, tutors and support staff are quite informative and helpful.
Clubs and Societies

Currently I am involved with the Doctoral Society and the CSSA Society. I enjoy
Spending time out with friends on a sunny day, hiking, going to the gym and exploring new places.
Bangor and the area

Bangor itself is beautiful with the sea and mountains so close!  I love the amazing Libraries that are available to me.
The best thing about Bangor

There are far too many things to list, but everything from the breathtaking landscape to the availability of serene library is part of it. Bangor is an amazing place where surprises can be bumped into.  From the people I have met here to the places I have visited.
Support from the University

Supervisors and researchers here are supportive and knowledgeable and lecturers are passionate and articulate. They love to help you with your research ideas and study. The International student office also provides support for international students.
Advice for new International students?

The School of History, Philosophy and Social Science of Bangor University is amazing. Don't hesitate to join us. Choose the degree that you are interested in, and have a look around the modules to see if they suit you or not.
The Future

Pursuing my career as a researcher or a lecturer in the field of my interest – Criminology and Policing.