Learning Disability Nursing
BN (Hons)
Typical offer
120 UCAS Tariff points
This course offers the opportunity to achieve a qualification that will enable you to enter a fulfilling career working with children or adults who are living with learning disabilities and who need the support of a learning disability nurse. Learning disability nurses can be seen working in different settings as well as for a range of different employers which include the NHS and independent sector. Learning disability nurses often contribute to multi-professional working, and are concerned with their clients' health in the widest context. They help clients of all ages to live their lives as fully and independently as possible, whilst respecting their rights and dignity. Some of the course time will be spent on placement, in a range of different settings. Placements are designed to give you the experience of working with clients and service users under the supervision of registered nurses and others. There is a field specific focus to the programme from year 1, along with certain common modules.
The course is appropriate for careers working with people of all ages facing physical and mental health challenges or living with learning disabilities who need professional nursing care. Nursing offers a range of interesting and rewarding careers in healthcare. Advice on entry requirements and careers can be found here.
The taught elements of this course are held at both the Bangor & Wrexham Archimedes Centre campuses. Students can choose which location they wish to apply for.
Welsh Government, through NHS Wales, is continuing to fund commissioned programmes for nursing, midwifery, radiography and physiotherapy for courses that begin by April 2021. That means fees are paid and living cost contributions may be available. Please look at this website for further information.
Unfortunately as this course is funded by the NHS and students have to have placements in the local NHS Health Board we are unable to accept applications from overseas (Non EU) students.
Why choose Bangor University for this course?
The taught elements of this course are held at both the Bangor & Wrexham Archimedes Centre campuses. Students can choose which location they wish to apply for.
Visit our Why Study with us? page to find out some key facts about why you should choose Bangor for this course.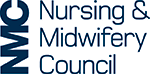 Ask us a question
For more on studying degree courses see our Study at Bangor section.
You will have compulsory theoretical study and clinical placements in hospitals, community and/or residential settings in north Wales. Closely-supervised placements enable observation of professionals at work and participation in delivery of nursing care starting early in the course. Support is available from a personal tutor who is a registered nurse and an academic member of staff and mentorship supervision from a practicing registered nurse on placement. Theoretical and practical work is assessed through assignments, examinations, presentations and the All-Wales Assessment of Clinical Practice portfolio.
What will you study on this course?
You can study one of four fields of practice; adult nursing, mental health nursing, learning disabilities nursing or children's nursing. The course is based equally on theory and practice – 50% is on theoretical study and 50% is spent in clinical practice developing competence needed for entry to the NMC's register. You will develop skills and professional behaviours, values and attitudes expected of a nurse to ensure the safety and protection of people of all ages and their carers and families. There are opportunities to study alongside other student healthcare professionals and the School has a strategy for interprofessional learning. Within the individual degree programmes there are shared learning opportunities for all fields to learn together about common or generic elements such as anatomy and physiology, psychology, sociology, communication, reflection, law and ethics.
This course is validated against the NMC Standards for Pre-registration Education 2010 and remain valid until the validation of courses to the new standards in 2020. Courses may be amended to reflect these new standards during that process.
Where will I study?
The taught elements of this course are delivered at both our Bangor and Wrexham Campuses. Placements for student nurses take place within the BCUHB area.
Modules for the current academic year
Module listings are for guide purposes only and are subject to change. Find out what our students are currently studying on the Learning Disability Nursing Modules page.
Course content is for guidance purposes only and may be subject to change.
Nursing is an ever growing and innovative profession and nurses are working in multi professional teams across health and care settings. Nurses are in a unique position to deliver care in partnership with people and carers, wherever care is needed. Across the health and care system there is an increased focus on preventing ill health, enabling people to self-care, to be partners in their care and to have a better quality of life. The rapid pace of advances in medical and nursing care, treatment and technology is creating new career opportunities for nursing with rapid developments in different service provision and ways of working.  The career opportunities and roles can range from very unique options from front line staff to working in a leadership position or specialised nurse or consultant nurse.
They are many different types of nursing and varied opportunities for career advancement and work in a variety of settings. Nursing roles come in many forms and can progress in your career moving from a staff nurse to nurse specialist, ward manager, matron, leader, researcher, educator and nurse consultant. Nursing positions are split into different bands all of which have different salaries.
People with a learning disability have a significant impairment of their intellectual and social functions. These impairments are present from childhood and are not the result of an accident or illness in adulthood. People with a learning disability can often experience physical, sensory and/or mental health problems.
Learning disability nurses work in partnership with a range of professionals along with the client's family and carers, assisting in an all-encompassing way to provide a person-centred service. They work with some of the most vulnerable and socially excluded people in society, promoting health and well-being and working to enable people with a learning disability to live fully integrated and independent lives.
Becoming a learning disability nurse opens up a huge range of opportunities to work with children, adults and older people who will each have a diverse range of needs. Nurses can work in a number of different settings including community teams, prisons, schools, respite facilities and secure services, amongst others.
The Royal College of Nursing has a great short video "Careers in Learning Disability Nursing" that gives you an insight into LD Nursing as a career.
Employability and the School of Health Sciences
Graduates in nursing, midwifery and radiography from the School of Health Sciences gain both an academic and professional qualification that is well-regarded by Betsi Cadwaldr University Health Board, Bronglais Hospital, Aberystwyth, University Hospital of North Staffordshire, the Countess of Chester Hospital and other educational partner placement providers in Wales and England.
Our employability record is excellent and you can view current statistics as well as other essential information about our programmes at Unistats.
Careers advice

Careers advice is gained from healthcare professionals both in practice and in dedicated careers sessions and NHS Careers has more details of the career opportunities that are available to Midwifery graduates. You are also eligible to register for the Bangor Employability Award to further enhance career prospects and advice is also available form the Bangor University Careers & Employability Service.

The School offers a wide range of post-graduate and post-registration opportunities to further enhance career prospects such as Masters degree programmes and courses leading to qualifications for specialisms including intensive care nursing or specialist practice awards. The post-graduate award programmes involve research leading to Masters and Doctoral qualifications, which includes our Professional Doctorate aimed at individuals in advanced clinical or organisational roles which combine elements of practice, research and service improvement in healthcare.

All students are well-supported in practice placements and the Nursing and Midwifery Council have favourably assessed the quality of mentorship provision and student support in clinical placements concluding 'the university and its partners are commended for their excellent partnership relationships at strategic and operational levels' (NMC UK Wide Quality Assurance Framework Programme Monitoring Report 2011).

Opportunities at Bangor

The University's Skills and Employability Service provides a wide range of resources to help you achieve your graduate ambitions. Developing your personal skills and enhancing your employability while at university is becoming increasingly important in today's job market.

The Bangor Employability Award (BEA) and Higher Education Achievement Report (HEAR)

The Bangor Employability Award enables students to build on their transferable skills through the recognition of activities they become involved in during their university life. Students can gain points towards the award through extra-curricular activities such as volunteering, attending workshops or actively participating in the Students' Union's clubs and societies.

The HEAR is a final graduation report that all undergraduates receive. The report itemises all academic achievements and additional extra and co-curricular achievements. Academic achievements appear on the report automatically and students are able to note their eligible activities by using the online platform 'My Employability Hub'. This ensures that future employers are made aware of the additional skills the student has gained outside of the curriculum.

The Award is open to everyone and taking part in the scheme can make a major difference to your performance in the graduate job market.

Internships

Bangor University runs undergraduate and postgraduate internship schemes twice a year, which allow students to work in a professional environment while learning relevant skills and earning money.


Internships offer valuable experience in a professional workplace and there are a range of internships you can get involved in.

Student Volunteering

Not only is volunteering worthwhile – it also improves your employability and widens your experience.

The Students' Union has a dedicated Student Volunteering Office (SVB) which currently contributes a total of 600 hours each week, promoting a close relationship between the university and the local community. Find out more on the Student Volunteering pages of the Bangor Student's Union website.

TARGETconnect - Working while you Study

The Skills and Employability Service offers support to students searching for employment during and after their studies.

TARGETconnect advertises the following opportunities:

Graduate jobs – Local, National and International
Full-time, part time, permanent and temporary jobs
Work experience / internships
Voluntary opportunities
Unfortunately as this course is funded by the NHS and students have to have placements in the local NHS Health Board we are unable to accept applications from overseas (Non EU) students.
For 2020 entry:
Entry Process for Professional Courses:
5 GCSEs at grade C/4 or above which must include English and Mathematics, science subjects are desirable. The exception to meeting the GCSE requirements in full applies to some Access HE Diploma applicants.
All applicants must satisfy a range of entry criteria – consult the NMC's Standards for Preregistration Nursing Education or contact admissions.health@ bangor.ac.uk for further advice/information. NMC entry requirements include demonstrating good health and good character. The School requires all candidates to undertake a criminal record check and other requirements for demonstrating good character; the local Health Board will be responsible for setting the requirement for good health. Candidates with entry qualifications older than 5 years must demonstrate evidence of recent study at an appropriate level.
Academic requirements:
GCSE: Grade C/4 in English Language/Welsh Language and Maths or the equivalent in Numeracy and Communication Essential Skills, level 2.  A minimum of O4 from Irish Leaving Certificate.
Typical offer is based on a minimum 120 tariff points from a Level 3 qualification* e.g.:
A Levels
BTEC National/Extended Diploma and Cambridge
Technical Extended Diploma: DDM
International Baccalaureate Diploma
Extended Project Qualification
Access: 120 UCAS Points to include Distinction/Merit profile (Maximum 9 Passes)
NCFE CACHE Level 3 Extended Diploma: Grade B
Welsh Baccalaureate
Irish Leaving Certificate: 120 points from a minimum of 4 Higher Subjects
FETAC QQI Level 5 Certificate in Nursing Studies: Distinction Profile
General Studies is not accepted.
We welcome applications from mature students who are completing an Access HE Diploma or who have evidence of recent study at Level 3 or above in the past five years which meets our entry requirements; please note that we do not accept NVQ Level 3/QCF Level 3 as a means of meeting our entry qualifications.
*For a full list of accepted Level 3 qualifications, go to www.ucas.com
For 2019 entry:
All applicants to the BN Degree must satisfy a range of entry criteria – consult the NMC's Standards for Preregistration Nursing Education or contact admissions.health@ bangor.ac.uk for further advice/information. NMC entry requirements include demonstrating good health and good character. The School requires all candidates to undertake a criminal record check and other requirements for demonstrating good character; the local Health Board will be responsible for setting the requirement for good health. All applicants must meet the NMC entry requirements for literacy and numeracy. This would normally be demonstrated through having achieved GCSE Mathematics and Welsh or English (minimum grades A to C) or the equivalent in numeracy and communication Key Skills, level 3.
The entry requirements below outline the minimum educational requirements. Applicants will be expected to attend for an interview if selected, and undergo further screening for entry into nursing. See below for details.
Typical Academic Requirements:
120 tariff points required from a level 3 qualification*(these include A levels, BTEC, Access, Irish Highers, International Baccalaureate, Welsh Baccalaureate, Scottish Advanced Highers and others – for a full list, please refer to the UCAS tariff at www.ucas.com).
We also welcome applications from mature applicants, individuals with European qualifications and international applicants (subject to minimum English language requirements).
Candidates with entry qualifications older than 5 years must demonstrate evidence of recent study at an appropriate level.
Good Health and Good Character
All students applying for the Bachelor of Nursing programme must meet the following criteria for good health and good character  during the admission process (see NMC guidance here):
Good health will be assessed through health screening including, for example, your immunisation history, as a condition of acceptance onto the course.
You will be asked to provide a reference included in your UCAS application and we also ask for a Caring Reference in accordance with the Welsh Chief Nursing Officer initiative. This should be from an employer or manager form any caring experience you have gained in either a voluntary or paid capacity. If in employment, we will need a reference from your current employer with a full employment history.
Criminal record check - you must indicate correctly on your UCAS form any cautions, convictions, reprimands or warnings as these are not regarded as spent when applying for a health related course. Information about cautions, convictions, reprimands or warnings will be requested with your application which will include a self- declaration form. A condition of any offer of a place on the programme will be provision by the candidate and clearance of a full enhanced criminal record check (or EU or international equivalent).
General University entry requirements
We accept students with a wide range of qualifications and backgrounds and consider each application individually.
All students need to have good basic skills and the University also values IT and communication skills.
As part of the University's policy we consider applications from prospective disabled students on the same grounds as all other students.
To study a degree, diploma or certificate course you'll be asked for a minimum of UCAS Tariff points. For a fuller explanation of the UCAS Tariff Points, please see www.ucas.com
We also consider applications from mature students who can demonstrate the motivation and commitment to study a university programme. Each year we enrol a significant number of mature students. For more help and advice about being a mature student at Bangor, please visit the Study at Bangor site.
Specific entry requirements can be seen on the individual course pages.
EU and International students' entry requirements
For information and further detailed guidance on entry requirements for EU and International Students, including the minimum English Language entry requirement, please visit the Entry Requirements by Country pages. International applicants can also visit the International Education Centre section of our website for further details.
More information
Home/EU students and International UCAS applicants
E-mail for General Admissions: admissions@bangor.ac.uk or write to:
Admissions Office
Bangor University
Gwynedd
LL57 2TF
Telephone: +44 (0)1248 383717 
International students (non-UCAS applicants)
Email to International Admissions: internationaladmissions@bangor.ac.uk or write to
Admissions Office
Bangor University
Gwynedd
LL57 2TF
Telephone: +44 (0) 1248 382028
Home/EU Student Tuition Fees (starting in 2019–20 & 2020–21)
Full time: £9,000 per year
Part time: £750 per 10 credits
When coming to University, you will have two main costs, Tuition Fees and Living Costs.
There are also some common additional costs that are likely to arise for students on all courses, for example:
Course-specific additional costs
Depending on the course you are studying, there may be additional course-specific costs that you will be required to meet. These fall into three categories:
Mandatory Costs: these are related to a particular core or compulsory module that you'll be required to complete to achieve your qualification e.g. compulsory field trips, uniforms for students on placement, DBS Check.
Necessarily Incurred Costs: these may not be experienced by all students, and will vary depending on the course e.g. professional body membership, travel to placements, specialist software, personal safety equipment.
Optional Costs: these depend on your choice of modules or activity and they are shown to give you an indication of the optional costs that may arise to make sure your choice is as informed as possible. These can include graduation events for your course, optional field trips, Welcome Week trips.
This is a commissioned programme and students that begin by April 2021 will have their fees paid by NHS Wales. Living cost contributions may be available. Please look at this website for further information.
Mandatory Costs:
DBS checks for all Bachelor of Nursing Fields of study, Midwifery and Radiography BSc.  
Registration on completion of study with NMC/HCPC.
Necessarily Incurred Costs:
Subscription to Union membership eg RCN or Unison to provided insurance indemnity and support.
Students will need to purchase printing credits for their personal use.
Students are expected to fund their own travel to clinical placements with funding available to cover travel costs to placement which exceed the cost/mileage of travel to theoretical base (means tested/bursary).
Students will be expected to pay for any additional uniforms if they require them.
Optional Costs:
Graduation gown.
Cost to conferences is covered if study leave is authorised.
Costs to celebration events is covered if student is asked to attend.
Notes:
All assignments are submitted electronically. The printing and binding of dissertations and thesis applies only to Post Graduate students.
How to apply for Undergraduate programmes
You can apply to study at Bangor directly by using the online application form or through UCAS (Universities and Colleges Admissions Service.)
Option 1 – Applying directly to Bangor
Option 2- Applying to study at Bangor through UCAS
Apply online via UCAS
UCAS is an online application system allowing students to apply for up to five courses in the UK through one application. You can apply for more than one programme at a specific university, for example you could apply to study BA Psychology and BSc Psychology with Clinical and Health Psychology at Bangor. Find out more about how to apply to Bangor University through UCAS
If you have applied through UCAS already then you may wish to visit the International Student pages of UCAS website for further information.
Contact us
For more specific information, contact the School of Healthcare Sciences on 01248 383123 or e-mail us.
Why study with the School of Health Sciences?
Nursing and Midwifery were ranked 1st with 100% for students with a career after 6 months (The Guardian Good University Guide, 2019).
1st for Radiography Graduate Prospects (Times Good University Guide, 2019).
1st for Radiography and Top 10 for Nursing (Times Good University Guide 2019).
Nursing and Radiography at Bangor University is placed in the Top 10 for Research Quality (The Times 2019).
Our Midwifery course is accredited by UNICEF UK Baby Friendly Initiative.
We have positive links with the local University Health Board (BCUHB) and other care providers in North Wales, and North West England.
There will be opportunities to experience bilingual practice in some parts of your placements.
We have Experienced Researchers and Lecturers in Health/Social Care and Well Being.
We offer conferences, seminars and workshops on key health and social care issues.
An accreditation of Prior Learning Scheme, so that previous academic experiences may be accredited.
We have one of the largest Peer Guiding schemes.
We have commissioned places for some modules and courses particularly for BCUHB and WAST employee.
Funding
Student Awards Services implements the NHS Wales Bursary Schemes, which provides funding for healthcare students on NHS funded courses in Wales. If you are considering a professional career in health care and would like to know more about the financial support you will get during your training, then please contact:
Email: abm.sas@wales.nhs.uk
Website: www.nwsspstudentfinance.wales.nhs.uk/home
Bursary Enquiries: 02920 376854
The Council of Deans also has a funding website with a wealth of information for students considering studying in Wales and beyond.
Studying at Bangor
Rated Gold for teaching
We have been awarded a Gold rating, the highest rating possible, for the standarad of our teaching in the Teaching Excellence Framework (TEF) assessment. The TEF assessment took into account teaching quality, learning environment and student outcomes and learning gain. We were judged to deliver consistently outstanding teaching, learning and outcomes for our students and our teaching is of the highest quality found in the UK.
A top 10 university
The National Student Survey (NSS) results place Bangor amongst the UK's top 10 universities (excluding specialist institutions) for student satisfaction. This reflects the University's focus on overall student experience.
Enjoy a university experience that's amongst the best in the UK
The guaranteed accommodation, student support, low cost of living and stunning location all contribute towards this.
Take advantage of the Bangor Student Experience with free membership of student clubs and societies, a new international experience programme and employability award scheme.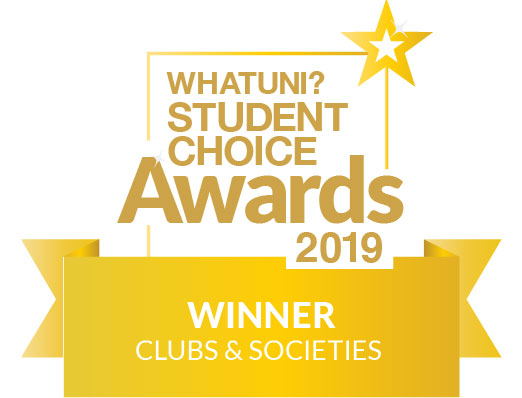 Award-winning clubs and societies!
Our clubs and societies have been named the best in the UK at the WhatUni Student Choice Awards 2019.
Unrivalled location
Choose to study in one of the best places in the UK to be a student. Bangor's location – close to the mountains and the sea - has been described as 'the best university setting in the UK'.
Bangor is the most affordable place in the UK to be a student (TotalMoney 2019).
Investment in facilities
Benefit from continued investment in facilities and services – with Pontio Arts and Innovation Centre, Halls of Residence, and improved sports facilities amongst recent developments.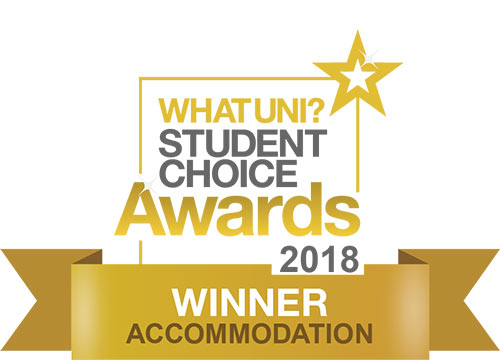 Guaranteed accommodation in award-winning halls of residence
We guarantee accommodation for first year students who apply within the deadline and hold Bangor as their Firm Choice. Our accommodation has been named the best in the UK at the 2018 WhatUni Student Choice Awards.