Cymraeg ac Ieithyddiaeth
BA (Cydanrhydedd)
Qualification
BA (Cydanrhydedd)
Gallwch astudio Welsh (Cymraeg) (for first- and second-language students) fel gradd cyd-anrhydedd gyda Linguistics (50% Welsh (Cymraeg) (for first- and second-language students) and 50% Linguistics). Darllenwch y disgrifiad cwrs ar gyfer y ddau bwnc os gwelwch yn dda.
Why choose Bangor University for this course?
Linguistics at Bangor University is rated top 10 in the UK for student satisfaction (The Complete University Guide 2019, 2020 and 2021
Celtic Studies at Bangor University is rated top in the UK for student satisfaction (The Complete University Guide 2021

)
What will you study on this course?
Ar y cwrs cyd-anrhydedd hwn, byddwch yn astudio 50% o'r modiwlau mewn Welsh (Cymraeg) (for first- and second-language students) a 50% o'r modiwlau mewn Linguistics. Cliciwch ar y linc isod i weld y modiwlau mae myfyrwyr presennol sy'n dilyn y cwrs hwn yn ei astudio.
Modules for the current academic year
Module listings are for guide purposes only and are subject to change. Find out what our students are currently studying on the Cymraeg ac Ieithyddiaeth Modules page.
Course content is for guidance purposes only and may be subject to change.
Mae hwn yn gwrs cyd-anrhydedd, felly darllenwch y wybodaeth am Gyflogadwyedd ar gyfer Welsh (Cymraeg) (for first- and second-language students) a Linguistics
Employability and the School of Welsh and Celtic Studies
It's a very exciting time for graduates leaving University with a qualification in Welsh. With the statutory demand for pupils to study Welsh at school until the age of 16, there is a growing demand for teachers, both primary and secondary, with good qualifications in the subject. Traditionally many of our students, who go on to do research for a postgraduate course, often end up lecturing at colleges and Universities.
Opportunities in Media
There are now many more choices for our graduates than ever before. Since S4C was founded in the early 80s, a number of our students went on to work in the media industry as researchers, producers and TV and Radio presenters, and script writers for popular programmes such as Pobl y Cwm and journalists with BBC and ITV. Others were successful in getting jobs with magazines like Golwg and Barn; while others went on to work as translators with big companies like Y Lolfa, Gwasg Gomer and the Welsh Books Council.
Policy
One of the implications of setting up the Welsh Language Board was that all public services and local authorities were legally obliged to produce a Welsh Language Scheme. Many of our graduates were employed to produce theses new language schemes.
Translation Services
As a result of the National Assembly for Wales opening in Cardiff, there was a growing demand for translators, editors and proof readers with a high standard of Welsh.
Further opportunities
A number of our graduates have also made their mark as successful actors on stage and TV. Others have gone on to join the police, public services and even priesthood.
In summary, a degree in Welsh gives you a sought after qualification and a number of career paths to choose from.
Employability and Linguistics and English Language degrees
A degree in Linguistics and English Language equips you with knowledge and skills which will open many doors for you when choosing a career.
Our modules in Child Language Acquisition, Speech and Language Disorders offer a good foundation for those who wish to pursue postgraduate training in speech and language therapy in order to qualify as a speech and language therapist.
Our modules on English Grammar and Child Language Acquisition offer a good foundation for those who wish to pursue a PGCE (teacher training qualification).
Modules in Teaching English as a foreign Language are invaluable for those who wish to teach English overseas.
However, some English Language/Linguistics graduates, as with most other Arts graduates follow a career path that's not directly related to their degree.
Linguistics and English Language graduates have gone on to work in following fields: accountancy, librarianship, the police force, teaching English as a foreign language, or have gone on to further postgraduate study, teacher training or other training such as diploma in social work or postgraduate training for speech and language therapy.
Opportunities at Bangor
The University's Skills and Employability Service provides a wide range of resources to help you achieve your graduate ambitions. Developing your personal skills and enhancing your employability while at university is becoming increasingly important in today's job market.
The Bangor Employability Award (BEA) and Higher Education Achievement Report (HEAR)
The Bangor Employability Award enables students to build on their transferable skills through the recognition of activities they become involved in during their university life. Students can gain points towards the award through extra-curricular activities such as volunteering, attending workshops or actively participating in the Students' Union's clubs and societies.
The HEAR is a final graduation report that all undergraduates receive. The report itemises all academic achievements and additional extra and co-curricular achievements. Academic achievements appear on the report automatically and students are able to note their eligible activities by using the online platform 'My Employability Hub'. This ensures that future employers are made aware of the additional skills the student has gained outside of the curriculum.
The Award is open to everyone and taking part in the scheme can make a major difference to your performance in the graduate job market.
Internships
Bangor University runs undergraduate and postgraduate internship schemes twice a year, which allow students to work in a professional environment while learning relevant skills and earning money.

Internships offer valuable experience in a professional workplace and there are a range of internships you can get involved in.
Student Volunteering
Not only is volunteering worthwhile – it also improves your employability and widens your experience.
The Students' Union has a dedicated Student Volunteering Office (SVB) which currently contributes a total of 600 hours each week, promoting a close relationship between the university and the local community. Find out more on the Student Volunteering pages of the Bangor Student's Union website.
TARGETconnect - Working while you Study
The Skills and Employability Service offers support to students searching for employment during and after their studies.
TARGETconnect advertises the following opportunities:

Graduate jobs – Local, National and International
Full-time, part time, permanent and temporary jobs
Work experience / internships
Voluntary opportunities
Mae hwn yn gwrs cyd-anrhydedd, felly darllenwch y Gofynion Mynediad ar gyfer Welsh (Cymraeg) (for first- and second-language students) a Linguistics
General University entry requirements
We accept students with a wide range of qualifications and backgrounds and consider each application individually.
All students need to have good basic skills and the University also values IT and communication skills.
As part of the University's policy we consider applications from prospective disabled students on the same grounds as all other students.
To study a degree, diploma or certificate course you'll be asked for a minimum of UCAS Tariff points. For a fuller explanation of the UCAS Tariff Points, please see www.ucas.com
We also consider applications from mature students who can demonstrate the motivation and commitment to study a university programme. Each year we enrol a significant number of mature students. For more help and advice about being a mature student at Bangor, please visit the Study at Bangor site.
Specific entry requirements can be seen on the individual course pages.
EU and International students' entry requirements
For information and further detailed guidance on entry requirements for EU and International Students, including the minimum English Language entry requirement, please visit the Entry Requirements by Country pages. International applicants can also visit the International Education Centre section of our website for further details.
More information
Home/EU students and International UCAS applicants
E-mail for General Admissions: admissions@bangor.ac.uk or write to:
Admissions Office
Bangor University
Gwynedd
LL57 2TF
Telephone: +44 (0)1248 383717 
International students (non-UCAS applicants)
Email to International Admissions: internationaladmissions@bangor.ac.uk or write to
Admissions Office
Bangor University
Gwynedd
LL57 2TF
Telephone: +44 (0) 1248 382028
Home/EU Student Tuition Fees (starting in 2019–20 & 2020–21)
Full time: £9,000 per year
Part time: £750 per 10 credits
When coming to University, you will have two main costs, Tuition Fees and Living Costs.
There are also some common additional costs that are likely to arise for students on all courses, for example:
Course-specific additional costs
Depending on the course you are studying, there may be additional course-specific costs that you will be required to meet. These fall into three categories:
Mandatory Costs: these are related to a particular core or compulsory module that you'll be required to complete to achieve your qualification e.g. compulsory field trips, uniforms for students on placement, DBS Check.
Necessarily Incurred Costs: these may not be experienced by all students, and will vary depending on the course e.g. professional body membership, travel to placements, specialist software, personal safety equipment.
Optional Costs: these depend on your choice of modules or activity and they are shown to give you an indication of the optional costs that may arise to make sure your choice is as informed as possible. These can include graduation events for your course, optional field trips, Welcome Week trips.
Cymraeg:
Costau dewisol:
Gall myfyrwyr ddewis prynu llyfrau os ydynt am gael eu copïau eu hunain, ond nid yw hyn yn orfodol (bydd yr holl lyfrau ar gael yn y llyfrgell). Bydd union faint y gost hon yn dibynnu'n llwyr ar y myfyriwr unigol, ond gellid amcangyfrif y bydd nifer o fyfyrwyr yn dewis gwario rhyw £20 y modiwl.
Os bydd myfyrwyr yn mynychu'r seremoni raddio, telir c.£12 am docyn i'r myfyriwr a dau westai, a rhyw c.£40 i logi gŵn (gall y prisiau hyn newid).
How to apply for Undergraduate programmes
You can apply to study at Bangor directly by using the online application form or through UCAS (Universities and Colleges Admissions Service.)
Option 1 – Applying directly to Bangor
Option 2- Applying to study at Bangor through UCAS
Apply online via UCAS
UCAS is an online application system allowing students to apply for up to five courses in the UK through one application. You can apply for more than one programme at a specific university, for example you could apply to study BA Psychology and BSc Psychology with Clinical and Health Psychology at Bangor. Find out more about how to apply to Bangor University through UCAS
If you have applied through UCAS already then you may wish to visit the International Student pages of UCAS website for further information.
Why study at the School of Welsh and Celtic Studies
School Excellence Scholarships - Rewarding Academic Achievement: students who start a BA course in the Schools of Modern Languages & Cultures, Music, Philosophy & Religion or Welsh will be eligible for an MA Scholarship. These scholarships will be available to UK, EU and International students who have completed a  BA degree in one of these Schools in Bangor University; achieved a 2:1 or above, and gained a place on a one-year full-time Taught Masters programme based in one of the Schools above. BA students who graduate with a 1st class degree will automatically receive a full tuition fee waiver for the MA. BA students who graduate with a 2:1 degree will automatically receive a fee reduction, and pay £1,000 fees for the MA. For more information about these scholarships please contact: cah@bangor.ac.uk.
A degree in Welsh gives you the opportunity to study one of the oldest languages in Europe. You'll be able to learn more about the poetic traditions and some highlights of the prose tradition.
John Morris-Jones, one of the most important scholars and successful poets in Wales, was the first Professor of Welsh at Bangor. One of his most famous students at the beginning of the twentieth century was Kate Roberts, an author who was later crowned the queen of literature in Wales.
During your time at the School of Welsh you will also get the chance to study the work of many more of the department's graduates, some of whom are well known litterateurs of the twentieth century, such as:
Islwyn Ffowc Elis
Eigra Lewis Roberts
Angharad Tomos
Sonia Edwards
R. Williams Parry
Gwyn Thomas
Alan Llwyd
Nesta Wyn Jones
Einir Jones
John Gwilym Jones
William R. Lewis
Dewi Wyn Williams
Academic discipline
The fact that we've had creative writers such as R. Williams Parry and John Gwilym Jones on our staff in the past, and William R. Lewis, Gerwyn Wiliams, Jason Walford Davies and Gwyn Thomas being current staff at the department, is a clear sign of our commitment as an academic discipline.
Student support
One of our main priorities as a department is our students' wellbeing. All our students are given a Personal Tutor that will be on hand to give help and advice about your academic work and personal difficulties. Also, to make sure that all our students get the best start at University, every first year student will be appointed a Peer Guide to help them settle in. The second and third year students will be there to help you during your first week as a student and beyond.
We also guarantee all first year students a place in our halls of residence. The most popular halls of residence with Welsh students is Neuadd John Morris Jones, home to centuries of Welsh students at Bangor for many years.
Writing in Welsh
A whole section of the School's website is devoted to collating all the online resources that are available to help you write in Welsh.
Click here to gain access to this resource.
Why study Linguistics & English Language degrees?
All our members of Linguistics and English language staff have wide-ranging teaching and research interest so we offer a more varied programme of modules than most universities.
We offer a virtually unrestricted choice of options so you can concentrate on theoretical topics, practical topics or a bit of both.
We have a dedicated computer room, phonetics laboratory and linguistics lecture room.
We have our very own student society – Bangor Linguistics Society – which organises weekly social events and one off events such as guest lectures and the Christmas party.
Over half of the departments at Bangor assessed to date in the teaching quality assessments have received the top rating of 'excellent'
The most recent Research Excellence Framework (2014) recognised that more than three-quarters of Bangor's research is either world-leading or internationally excellent
We have one of the largest Peer Guiding schemes in the UK.
Studying at Bangor
Rated Gold for teaching
We have been awarded a Gold rating, the highest rating possible, for the standarad of our teaching in the Teaching Excellence Framework (TEF) assessment. The TEF assessment took into account teaching quality, learning environment and student outcomes and learning gain. We were judged to deliver consistently outstanding teaching, learning and outcomes for our students and our teaching is of the highest quality found in the UK.
Enjoy a university experience that's amongst the best in the UK
The guaranteed accommodation, student support, low cost of living and stunning location all contribute towards this.
Take advantage of the Bangor Student Experience with free membership of student clubs and societies, a new international experience programme and employability award scheme.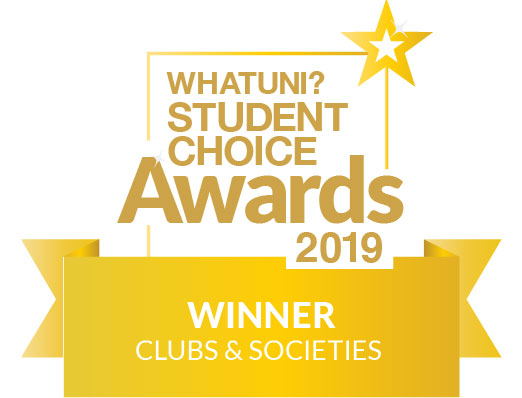 Award-winning clubs and societies!
Our clubs and societies have been awarded the Silver at the WhatUni Student Choice Awards 2020.
Unrivalled location
Choose to study in one of the best places in the UK to be a student. Bangor's location – close to the mountains and the sea - has been described as 'the best university setting in the UK'.
Bangor is the most affordable place in the UK to be a student (TotalMoney 2019).
Investment in facilities
Benefit from continued investment in facilities and services – with Pontio Arts and Innovation Centre, Halls of Residence, and improved sports facilities amongst recent developments.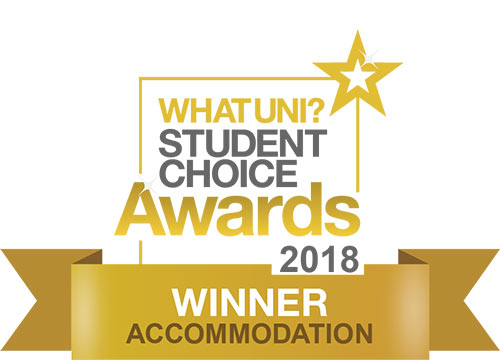 Guaranteed accommodation in award-winning halls of residence
We guarantee accommodation for first year students who apply within the deadline and hold Bangor as their Firm Choice.