History and Archaeology
BA (Hons)
Typical offer
112 UCAS Tariff points
This new course has been designed to provide students with the opportunity to study the past through both documentary records and material remains. During the degree students will split their time equally between learning and using historical and archaeological approaches to the study of the past. You will study a range of periods and themes spanning pre-history through to the twenty-first century.
Archaeology is the study of human societies and brings together different ways of thinking about the past through the analysis and interpretation of material and environmental remains such as artefacts, monuments and buildings. You will also develop a strong grounding in History, by learning the methods and techniques used by historians and studying particular aspects of the past, time periods and different geographical areas.
By bringing these two disciplines together in this course, you will approach the study of past societies and events using a range of analytical skills.
During the first year you will develop a strong foundation in both disciplines. For the remainder of the degree you will further develop these skills, whilst increasing the breadth and depth of your knowledge in the subject areas, culminating in working towards producing specialised work in the final year.
Why choose Bangor University for this course?
You will often be taught in small groups and throughout your degree will benefit from individual attention in a vibrant and friendly environment.
Research-led teaching. Our teaching staff are experts in their fields and teaching is informed by their research.
We have experts in all fields of History from the Middle Ages to the twentieth century, who work principally on Britain, Europe and the United States of America. Archaeology expertise covers prehistoric, Roman, and medieval archaeology as well as landscape archaeology and heritage.
We have some of the best-preserved archaeological monuments and landscapes in Britain on our doorstep. From prehistorical burial mounds to stately homes this tremendous resource is an integral part of the course and used in our teaching through fieldtrips, practical workshops and excavations.
You will gain practical hands-on experience by participating in field-work and post-excavation projects. You will be given training in excavation and recording skills, surveying, finds processing, soil processing, illustration, photography, analysing documentary sources and archival work.
We place a strong emphasis on helping you plan for your future. Students can gain valuable experience through work placements (e.g. in the local archaeological field unit, archives or museum) and we recognize the importance of identifying and fine-tuning skills that will be of value to you in your future employment.
We have built strong relationships with many local industries and national organizations, including: (locally) Gwynedd Archaeological Trust, Bangor Museum and Art Gallery, Snowdonia National Park Authority, Menai Heritage Centre, Menai Science Park and Ancient Arts as well as (nationally & internationally) CADW, the National Trust, the National Museum Wales, The Royal Archaeological Institute, Archaeology Wales, Council for British Archaeology, Chartered Institute for Archaeologists, Natural Resources Wales, National Museum of Scotland, Society of Antiquaries of Scotland, Society of Antiquaries, the Society for Church Archaeology, Austrian National Heritage Agency, German Prehistoric Society, and the European Association of Archaeologists.
Bangor Museum and Art Gallery houses the archaeological collections of Bangor University as well as the Gwynedd County Collection. This collection includes finds from past and recent excavations, and is actively used as part of our teaching during practical workshops – allowing students to develop skills in handling and identifying a wide range of artefacts.
During this degree you will learn through a variety of taught lectures, seminars and practical workshops. Field-trips to visit archaeological sites, museums and other places of interest are an important part of the teaching experience. In the first year you will have around 5 trips to visit local monuments. In the second and third years the field trips vary in length and nature and include local sites, as well as trips to elsewhere in Britain and Ireland. You will also go on training excavations and carry out other practical post-excavation work. Outside this time you will complete essays, analysis exercises, prepare for seminars and carry out research. Throughout the course you will be supported by teaching staff.
In the first year, you will be assessed through written work and examinations. In the second and third years there is a mixture of written work, examinations, oral presentations and portfolios - with a number of courses assessed through coursework only. The dissertation forms one-third of the assessment in the final year.
What will you study on this course?
Please click on the link below to see the modules current students on this course are studying.
Modules for the current academic year
Module listings are for guide purposes only and are subject to change. Find out what our students are currently studying on the History and Archaeology Modules page.
Course content is for guidance purposes only and may be subject to change.
As a graduate with a degree in History and Archaeology from Bangor you will be equipped with a wide range of skills necessary to enter into a career in the heritage, archaeology or museum sectors. Past graduates have progressed into careers working for, for example, Archaeological Units, Archaeological Trusts, museums, CADW (Historic Environment Service of the Welsh Government). You will also possess valuable transferrable skills which are fundamental requirements for careers in many other employment sectors, including: the public sector, teaching, law, accountancy, management, and tourism.
Employability and History and Archaeology degrees
The strength of a History and Archaeology degree is its intellectual breadth and flexibility. This makes our graduates an attractive proposition for employers looking for analytical and lateral thinkers.
Transferable skills
Studying History, Archaeology and Heritage prepares our students for the workplace by providing academic skills and honing personal ones:

Research skills and the evaluation of data sets

Critical thinking

Writing and editorial skills

Confidence and flexibility

Independent and team working

Communication and presentation skills

IT and Time management

Practical skills in archaeology (survey, excavation and the study of material evidence).
Work experience while you study
The School's work placement module provides an insight into the type of employment to which a degree in History or Archaeology can lead.
Students gain work experience in:
Archives

Schools

Heritage sites (National Trust, Cadw, English Heritage)

Heritage railways

Museums

Westminster Parliament and the Welsh Assembly

Archaeological digs and units
Trusts and charities
Read what our students say about the workplace experience (link to work placement page).
Directed personal and professional development while studying helps our students achieve a CV that catches the attention of prospective employers.
In addition to a degree, Bangor students can provide prospective employers with a record of academic and non-academic achievements through the Bangor Employability Award Scheme (BEA) and HEAR report.
Career opportunities
History, Archaeology and Heritage students enter careers in many different fields:
Archaeological units, archives and librarianship

Museums and heritage management

Research (Academic and the media – television, radio, film).

Teaching in primary, secondary and higher education

Business and finance professions

Law

Commercial, industrial and public service management

Marketing, sales and public relations

Civil service, charities and local and regional government

Personnel

Leisure and travel

Tourism
Work experience opportunities at Bangor University
Level 5 and 6 students are provided with the opportunity to complete work-placement modules, which can be carried out in the university or through external organizations. These are assessed as part of the final degree. The programme enhances employability prospects and offers an insight into the type of employment opportunities a degree in history or archaeology offers.  Students have undertaken placements in a wide range of workplaces, including archives, archaeological units, museums and heritage centres.
Employment Opportunities
Examples of employment opportunities in history and archaeology can be found at the following sites:
Opportunities at Bangor
The University's Skills and Employability Service provides a wide range of resources to help you achieve your graduate ambitions. Developing your personal skills and enhancing your employability while at university is becoming increasingly important in today's job market.
The Bangor Employability Award (BEA) and Higher Education Achievement Report (HEAR)
The Bangor Employability Award enables students to build on their transferable skills through the recognition of activities they become involved in during their university life. Students can gain points towards the award through extra-curricular activities such as volunteering, attending workshops or actively participating in the Students' Union's clubs and societies.
The HEAR is a final graduation report that all undergraduates receive. The report itemises all academic achievements and additional extra and co-curricular achievements. Academic achievements appear on the report automatically and students are able to note their eligible activities by using the online platform 'My Employability Hub'. This ensures that future employers are made aware of the additional skills the student has gained outside of the curriculum.
The Award is open to everyone and taking part in the scheme can make a major difference to your performance in the graduate job market.
Internships
Bangor University runs undergraduate and postgraduate internship schemes twice a year, which allow students to work in a professional environment while learning relevant skills and earning money.

Internships offer valuable experience in a professional workplace and there are a range of internships you can get involved in.
Student Volunteering
Not only is volunteering worthwhile – it also improves your employability and widens your experience.
The Students' Union has a dedicated Student Volunteering Office (SVB) which currently contributes a total of 600 hours each week, promoting a close relationship between the university and the local community. Find out more on the Student Volunteering pages of the Bangor Student's Union website.
TARGETconnect - Working while you Study
The Skills and Employability Service offers support to students searching for employment during and after their studies.
TARGETconnect advertises the following opportunities:

Graduate jobs – Local, National and International
Full-time, part time, permanent and temporary jobs
Work experience / internships
Voluntary opportunities
For 2021 entry:
Typical offer is based on a minimum of 112 tariff points from a Level 3 qualification* e.g.:
A Levels (no specific subjects required but History or Archaeology preferred)
International Baccalaureate DiplomaBTEC National/Extended Diploma and Cambridge Technical Extended Diploma: DMM
City & Guilds Advanced Technical/ Extended Diploma: considered on a case by case basis
Access: Pass
Welsh Baccalaureate is accepted.
International Candidates: school leaving qualifications and college diplomas are accepted from countries worldwide (subject to minimum English Language requirements). More information here. 
We also welcome applications from mature applicants.
*For a full list of accepted Level 3 qualifications, go to www.ucas.com
For 2020 entry:
Typical offer is based on a minimum of 112 tariff points from a Level 3 qualification* e.g.:
A Levels (no specific subjects required but History or Archaeology preferred)
International Baccalaureate DiplomaBTEC National/Extended Diploma and Cambridge Technical Extended Diploma: DMM
City & Guilds Advanced Technical/ Extended Diploma: considered on a case by case basis
Access: Pass
Welsh Baccalaureate is accepted.
International Candidates: school leaving qualifications and college diplomas are accepted from countries worldwide (subject to minimum English Language requirements). More information here. 
We also welcome applications from mature applicants.
*For a full list of accepted Level 3 qualifications, go to www.ucas.com
General University entry requirements
We accept students with a wide range of qualifications and backgrounds and consider each application individually.
All students need to have good basic skills and the University also values IT and communication skills.
As part of the University's policy we consider applications from prospective disabled students on the same grounds as all other students.
To study a degree, diploma or certificate course you'll be asked for a minimum of UCAS Tariff points. For a fuller explanation of the UCAS Tariff Points, please see www.ucas.com
We also consider applications from mature students who can demonstrate the motivation and commitment to study a university programme. Each year we enrol a significant number of mature students. For more help and advice about being a mature student at Bangor, please visit the Study at Bangor site.
Specific entry requirements can be seen on the individual course pages.
EU and International students' entry requirements
For information and further detailed guidance on entry requirements for EU and International Students, including the minimum English Language entry requirement, please visit the Entry Requirements by Country pages. International applicants can also visit the International Education Centre section of our website for further details.
More information
Home/EU students and International UCAS applicants
E-mail for General Admissions: admissions@bangor.ac.uk or write to:
Admissions Office
Bangor University
Gwynedd
LL57 2TF
Telephone: +44 (0)1248 383717 
International students (non-UCAS applicants)
Email to International Admissions: internationaladmissions@bangor.ac.uk or write to
Admissions Office
Bangor University
Gwynedd
LL57 2TF
Telephone: +44 (0) 1248 382028
Home/EU Student Tuition Fees (starting in 2019–20 & 2020–21)
Full time: £9,000 per year
Part time: £750 per 10 credits
When coming to University, you will have two main costs, Tuition Fees and Living Costs.
There are also some common additional costs that are likely to arise for students on all courses, for example:
Course-specific additional costs
Depending on the course you are studying, there may be additional course-specific costs that you will be required to meet. These fall into three categories:
Mandatory Costs: these are related to a particular core or compulsory module that you'll be required to complete to achieve your qualification e.g. compulsory field trips, uniforms for students on placement, DBS Check.
Necessarily Incurred Costs: these may not be experienced by all students, and will vary depending on the course e.g. professional body membership, travel to placements, specialist software, personal safety equipment.
Optional Costs: these depend on your choice of modules or activity and they are shown to give you an indication of the optional costs that may arise to make sure your choice is as informed as possible. These can include graduation events for your course, optional field trips, Welcome Week trips.
Mandatory Costs:
There are no mandatory costs, but if a student spends £50 on books per module then it would cost £300 pa.
Necessarily Incurred Costs:
Travel to placements: Some basic travel costs might be incurred depending on the location of the placement. An average example would be 2 weeks, public transport, £40.
Optional Costs:
Extra costs might be incurred if students decide to purchase more books, but this optional and entirely down to the individual.
How to apply for Undergraduate programmes
You can apply to study at Bangor directly by using the online application form or through UCAS (Universities and Colleges Admissions Service.)
Option 1 – Applying directly to Bangor
Option 2- Applying to study at Bangor through UCAS
Apply online via UCAS
UCAS is an online application system allowing students to apply for up to five courses in the UK through one application. You can apply for more than one programme at a specific university, for example you could apply to study BA Psychology and BSc Psychology with Clinical and Health Psychology at Bangor. Find out more about how to apply to Bangor University through UCAS
If you have applied through UCAS already then you may wish to visit the International Student pages of UCAS website for further information.
Contact us
Admissions Tutor
History and Archaeology
Tel: 01248 382085
E-mail: history@bangor.ac.uk
www.bangor.ac.uk/history
Twitter: @BangorHistory
Studying History with us
We are a centre of academic excellence offering high-quality, research-led teaching

History has been taught at Bangor since the foundation of the University in 1884 – we have a wealth of experience and a strong sense of tradition

Our expertise spans medieval, early modern, modern and contemporary history as well as Welsh history, archaeology and heritage

We are recognised for outstanding pastoral care and award-winning teaching

Bangor is an inspiring location in which to study history, particularly Welsh History in which we have an unrivalled research record

The School has an excellent teaching reputation with an emphasis on small group teaching and one-on-one support

Our community of students, lecturers and researchers is a friendly and stimulating place to work and study

The School has a proven record of research achievement, with the regular publication of books and articles by staff with international reputations in their fields

Bangor is located in an area with an outstanding range of archaeology monuments: prehistoric tombs and stone circles, Roman forts, native farmsteads, and medieval castles including the World Heritage sites of Beaumaris, Caernarfon and Conwy

Students are encouraged to take part in excavations and there are opportunities to work in the local Archaelogical unit, museums and archives
Studying at Bangor
Rated Gold for teaching
We have been awarded a Gold rating, the highest rating possible, for the standarad of our teaching in the Teaching Excellence Framework (TEF) assessment. The TEF assessment took into account teaching quality, learning environment and student outcomes and learning gain. We were judged to deliver consistently outstanding teaching, learning and outcomes for our students and our teaching is of the highest quality found in the UK.
A top 10 university
The National Student Survey (NSS) results place Bangor amongst the UK's top 10 universities (excluding specialist institutions) for student satisfaction. This reflects the University's focus on overall student experience.
Enjoy a university experience that's amongst the best in the UK
The guaranteed accommodation, student support, low cost of living and stunning location all contribute towards this.
Take advantage of the Bangor Student Experience with free membership of student clubs and societies, a new international experience programme and employability award scheme.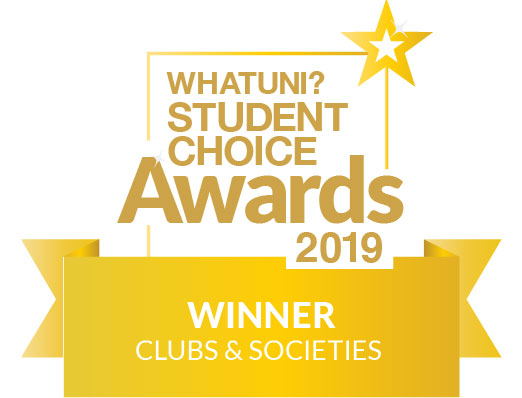 Award-winning clubs and societies!
Our clubs and societies have been named the best in the UK at the WhatUni Student Choice Awards 2019.
Unrivalled location
Choose to study in one of the best places in the UK to be a student. Bangor's location – close to the mountains and the sea - has been described as 'the best university setting in the UK'.
Bangor is the most affordable place in the UK to be a student (TotalMoney 2019).
Investment in facilities
Benefit from continued investment in facilities and services – with Pontio Arts and Innovation Centre, Halls of Residence, and improved sports facilities amongst recent developments.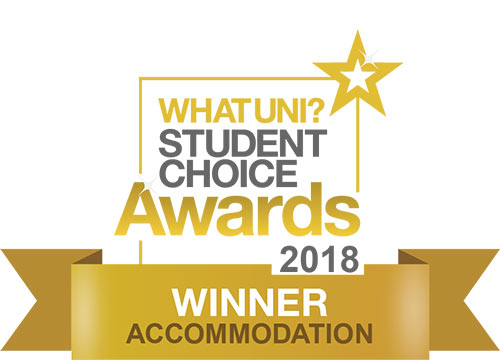 Guaranteed accommodation in award-winning halls of residence
We guarantee accommodation for first year students who apply within the deadline and hold Bangor as their Firm Choice. Our accommodation has been named the best in the UK at the 2018 WhatUni Student Choice Awards.