EU Settlement Scheme Session
Dear EU students and staff,
We know these past few months have been full of uncertainty and many of you have contacted us in regards to Brexit and the EU Settlement Scheme.
At the International Student Support Office we have organised a session with NewportMind - a specialised team that will come and answer your questions about the Scheme, how to apply for it and when to do it. If you have not applied for it yet and would like to learn more about it, please join us!
Date: 31st January
Time: 2pm
Location: LR4, Main Arts
Please keep in mind this will not be a session about Brexit and its potential outcomes as there is still a lot to be decided by the Government yet.
This will be an event to explore the EU Settlement Scheme options, give you information so you can decide whether you want to apply for it or not and we will have experts on the topic explaining how to apply for it.
You do not need to sign up but there will be limited spaces available so please be there on time.
Best wishes,
Your International Student Support Team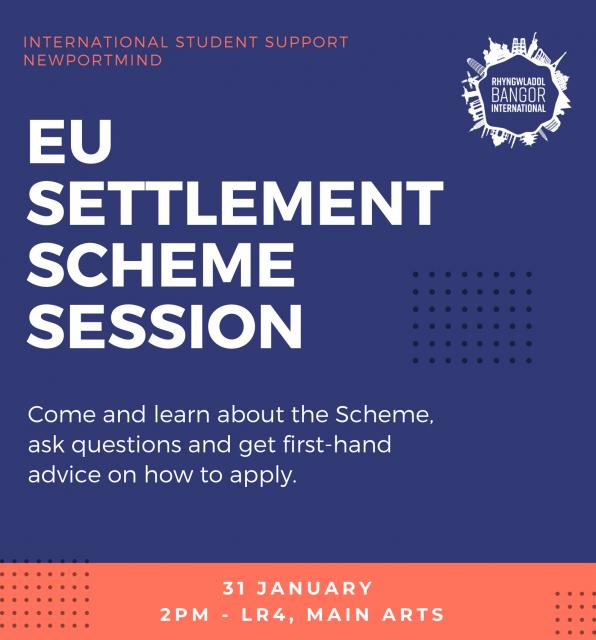 Publication date: 29 January 2020