Indian students at Bangor University meet First Minister of Wales
Diwali is the Hindu festival of lights and this year, to celebrate the occasion, eight Bangor University Indian students were invited to Cardiff for a special event with the Rt Hon Carwyn Jones AM, First Minister of Wales.
International Student Ambassadors together with Bangor Indian Society members travelled to Cardiff last week with the International Student Support Office. Nothing could have stopped the enthusiastically eager group to get to the Capital of Wales, where a big reception was waiting for them at the Millennium Centre. Students got to meet, mingle and even dance (!) with the First Minister of Wales, who dedicated a few words in his speech to acknowledge the importance of the current 2,000 Indian students studying in the UK for the future of this country and for the future relations between Wales and India.
We all really enjoyed the event and everyone made us feel really welcome. In the words of Simran Prasad, Chair of Bangor Indian Society and BSc student in Zoology and Marine Biology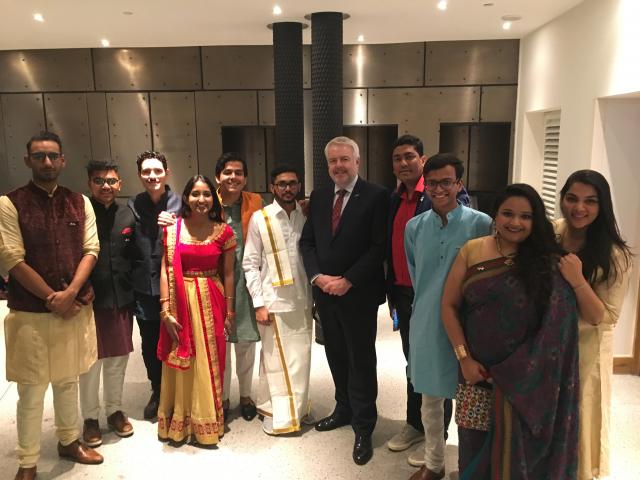 "It was surreal to meet the First Minister of Wales and hear his views on the importance of multiculturalism. He thanked us for attending the event but more importantly for studying in Wales and providing a unique perspective on culture, integration and ethnic diversity. For many of us Indians, Diwali is a tough time away from home, and getting the chance to celebrate Diwali amongst so many different cultures and mindsets truly enhanced the entire experience!".
In the words of the Rt Hon Carwyn Jones AM, First Minister of Wales "With the way politics are going nowadays, we need to fight intolerance in every way possible". Events like this proof, once more, how Wales is proud of its own language and culture but also works hard to be a welcoming country, celebrating and valuing its diversity - We hope international and national students feel at home here at Bangor University, Happy Diwali!
The International Student Support Team
https://www.bangor.ac.uk/international/support/index.php.en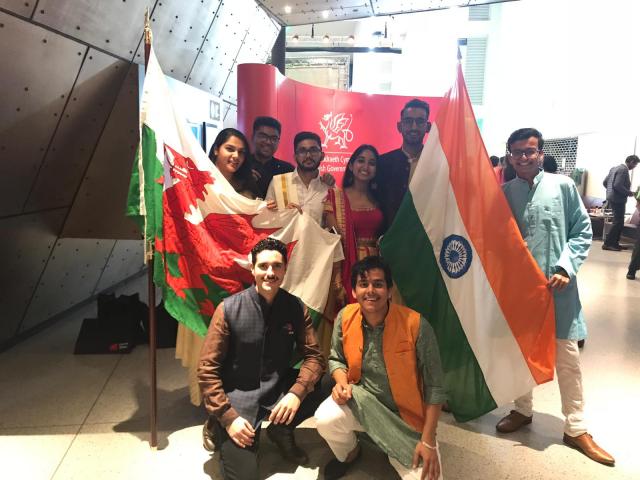 Publication date: 23 November 2018