Recruiting Performers for One World Gala
One World Gala is an annual charity event to celebrate and promote the cultural diversity at Bangor University and the local community.
In previous years, we have had performances from various clubs and societies at Bangor, local bands, and individuals.
It is a high profile event where various VIPs attend, in the past local MPs, Mayors, and Vice Chancellor have attended the Gala.
If you have any talent and would like to perform at our One World Gala, please email internationalsupport@bangor.ac.uk to register for the auditions on 21st February.
Your participation will help raise funds for Croeso Menai, a local charity involved in community sponsorship of refugee families in North Wales.
All students and staff welcome to apply,
Looking forward to hearing from you!
Alan, Louise and Marcel
International Student Support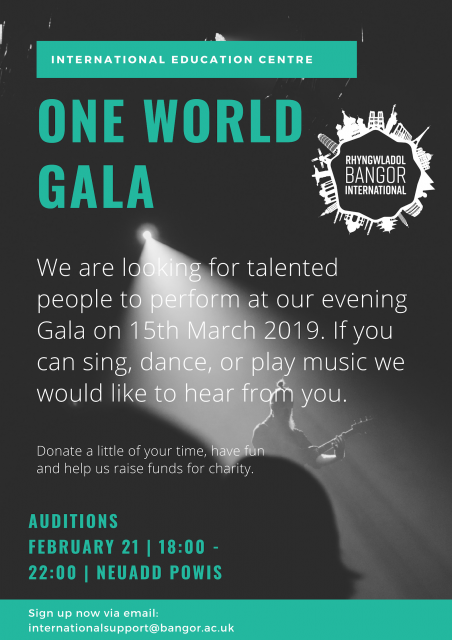 Publication date: 13 February 2019