Student profile: Mutaz Mohamed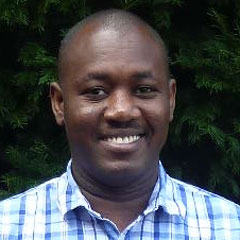 Name: Mutaz Mohamed
Course: MBA Information Management
Hometown/Country: Sudan
Why is Bangor University a good choice for the course you are studying?
My organisation from back home in Sudan chose Bangor University for me and they have been sending students here to study for the past six years.
Tell us what you like about academic teaching quality at Bangor University?
I think the academic teaching quality at Bangor University is excellent, this makes it much easier for me to learn, study and do well in my exams. The teachers make themselves available to me twenty four hours a day, seven days a week, and now after my year here, my teachers are now more like friends to me than members of staff.
What is the social life like in Bangor? Are you involved in any societies or sports teams? How easy it is to make friends here?
I think the social life is good here in Bangor and I found it was easy to make friends, I have made friends with people from lots of different departments within the university and all from different nationalities.
Your experience of living in university accommodation OR private accommodation?
I lived in private accommodation and I think it is very comfortable and very nice, it is located on the high street which is a good location and very convenient. It was a brand new apartment so I was the first person to live there which meant everything was in excellent condition! Also, all the bills are included in the price which is very handy.
Any experience with the free support services available to international students at Bangor University?
I have used the free support services and they were a great help when I first arrived in Bangor. The student union also helped me and I am aware that there are other services also available.
Experience of getting part-time jobs in Bangor? How easy is it to get one?
I have heard good things about the Business School's reputation and I am definitely one of the lucky ones to be involved in the Business School. The great reputation the Business School at Bangor University has will help me to get a job in the future.
What is the highlight/best thing about being a student at Bangor?
The best thing about Bangor University has to be the teachers, I admire them all very much and I just wish I could be here with them longer, it is a shame I will only be here for another year. As I said earlier you become good friends with your teachers and it is a shame you do not see them again once they have finished teaching their module.
Describe Bangor in three words:
Safe and lovely city.