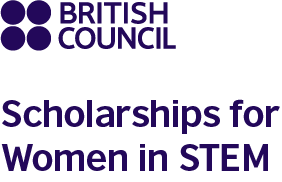 Scholarship Amount:
The scholarships will include:
•    Tuition fees
•    Pre-sessional English Programme up to 3 months (if required)
•    A monthly stipend for up to 15 months (to include accommodation costs)
•    Special support for mothers – allowance to cover accompanying children 
•    A return economy class ticket
•    Free English language test (if required)
•    Visa application fee and NHS surcharge
•    Airport Pick-up
Number of Scholarships:
Six scholarships are available under this scheme through Bangor University.
Eligible Countries:
Female candidates from any of the following countries are invited to apply for these scholarships: Argentina, Brazil, Colombia, Cuba, Jamaica, Mexico, Peru and Venezuela.
Study Level:
Postgraduate Taught – A one year Masters course (from the list below) studied on a full time basis beginning in September 2021. 
Eligible Courses:
Eligible courses are listed below:
Ocean Sciences
Natural Sciences
Computer Science & Engineering
Health & Medical Sciences
Psychology
Sports Health & Exercise Sciences
Eligibility:
To be eligible for the British Council Scholarships for Women in STEM, the scholar must:
•    Be a woman
•    Be a passport holder and permanent resident of one of the eligible countries listed above
•    Have submitted an application to study one of the eligible courses above at Bangor University starting in September 2021
•    Have completed an undergraduate degree that will allow them to gain entry onto their chosen course at Bangor University
•    Have not previously studied at degree level or higher in the UK or lived recently in the UK
•    Met the English language requirements of Bangor University (or is expected to meet the requirements after a Pre-  sessional English course up to 3 months in length)
•    Demonstrate a need for financial support
•    Return to their country for a minimum of two years after the scholarship has ended.

Scholars are also asked to demonstrate on their application form: 
•    They are active in the field with work experience or with a proven interest in the programme area they are applying for
•    They are willing to demonstrate future contribution to capacity-building and socio-economic advancement through the benefits achieved after graduating from UK higher education and returning to their home country.
•    They can demonstrate a plan and passion to engage other women and girls in STEM from their home country.
How to apply?
Step 1: You must have applied for your chosen course at Bangor University before you can submit the scholarship application.
Step 2: Check your Eligibility for the scholarship and carefully read the conditions listed above.
Step 3: Complete the scholarship application form provided on the right-side panel.
Step 4: Email the completed application form along with a copy of your offer letter from Bangor University to Kerry Marie Jones at: kerry.jones@bangor.ac.uk by the 11 April, 2021.
Deadline:
Applications for the British Council Women in STEM Scholarships 2021 programme must be received by: 11 April, 2021.
Conditions:
•    agree that their personal data can be shared with the British Council as a condition of applying for the scholarship.
•    If they are awarded a scholarship, they agree to maintain contact with the British Council and act as an ambassador for the UK and engage with activities as part of a British Council Scholarships for Women in STEM alumnus during and after their study in the UK. Any involvement in these activities during their study in the UK will take up to no more than five hours per term.
•    Be willing to act as an ambassador for Bangor university both during their studies and on their return to their home country.
 
Further information
For further details please email: international@bangor.ac.uk.