Celebrating Africa in Gwynedd
Have you ever heard of Hub Africa Cymru? What about The Gwynedd Africa Society? Did you know Wales, and Bangor University in particular, has a number of projects in different African countries?
Tomorrow 5th February we have put up a full programme to celebrate and learn about the close relationship between Wales and Africa.
On the day (12-2pm in Pontio Level5) we'll be learning about the work of:
• Hub Africa Cymru
• The Gwynedd Africa Society
• The Bangor – Makerere University, Uganda Partnership
This has been organised by The Sustainability Lab and the event is part of #Carnifal19 - a month-long series of ordinary events celebrating sustainability at Bangor University during February.
https://www.facebook.com/events/357921655042530/
AND at night, together with the Afro-Caribbean Society, the International Student Support Office has also organised a Film Night in MALT, Main Arts!
We will be screening LIONHEART at 6pm - The latest Nollywood gem starring and directed by legendary Nigerian actress Genevieve Nnaji.
FREE ENTRY and Popcorn provided,
SEE YOU THERE: https://www.facebook.com/events/587013905056272/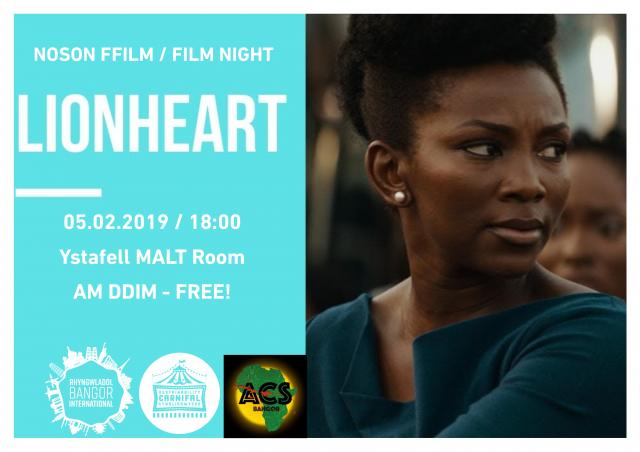 Publication date: 4 February 2019