Student Profile: Elly Baker – BA German and Spanish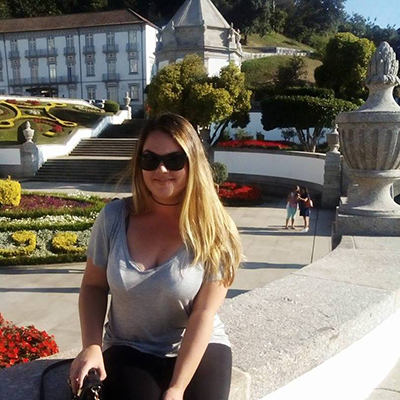 Elly Baker
Elly Baker is a student of German and Spanish and has just returned from her year abroad in Santiago de Compostela and Berlin
Why Bangor?
I chose to study at Bangor after hearing ex-students' fantastic reviews of the university. After visiting one of the open days, I was sold on Bangor's amazing views and the university's close-knit feel.
Studying at Bangor ...
I love studying at Bangor because of how small the university is. Life at Bangor really does feel like being part of a community and I enjoy studying in a more intimate environment where I know the majority of people in the department.
Studying abroad ...
My most memorable experience so far has to be my year abroad. I was able to study at the University of Santiago de Compostela in Spain and also at the Humboldt University of Berlin in Germany and although it was daunting at first, the freedom and the growth that my year abroad offered me made it such an invaluable experience.
Best aspects of the course?
One of the best aspects of my course is the breadth of knowledge across the department. In one lesson I could be learning about the division of Germany and its impact and the next lesson could be on the position of women across German contemporary history. It's really fun being surrounded by academic staff who have their own passions within the subject and who bring variety to the course!
The future?
Once I have graduated from my BA at Bangor, I am planning to study the Graduate Diploma in Law to be able to train in Corporate Law. I know that the language ability and international experience I have gained through my undergraduate degree at Bangor can stand me in good stead for a career in an international firm.