Student Profile: Leisha Kemp-Walker – BA French and Spanish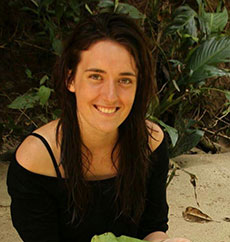 Leisha Kemp-Walker
Leisha is studying French and Spanish and tells us about her time at Bangor.
What course are you studying?
I'm studying Spanish and French, with the aim of becoming a freelance translator when I leave.
Why did you choose to study at Bangor?
I originally chose Bangor because of its location in beautiful North Wales, it's a great city to live in if you like the outdoors. The university's School of Modern Languages is small, personal and welcoming - I very quickly felt right at home there!
What have you enjoyed about being a student at Bangor?
In the two years I've lived there I've enjoyed getting to know the ins and outs of the town, as well as the vast scope for outdoor activities and adventures in the surrounding area.
What have you enjoyed about your course?
I enjoyed the flexibility of the first year (being able to change modules and my degree title) and the helpful, friendly nature of the languages department.
What will you be doing on your year abroad?
I'm going to be working in a wildlife rehabilitation center on a nature reserve in the Ecuadorian cloud forest. It's a beautiful project that I visited years ago, and I thought I'd use my year abroad as an opportunity to go back, developing my interests in wildlife and conservation whilst improving my Spanish.