Student Profile: Stephen Mark Erhorn – BA German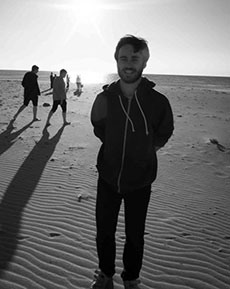 Stephen Mark Erhorn
Stephen is originally from Newcastle upon Tyne. He's studying a degree in German at Bangor University.
Why Bangor?
I wanted to move somewhere for university that has stunning surroundings and a closely knit student community but all of the modern amenities. Bangor has all of these things.
What do you like about Bangor?
I feel that all of my seminars are just the right size. It has been easy to get to know all of my fellow students and my lecturers too.
Where did you go during your year abroad?
I studied in Leipzig in the former German Democratic Republic. This was a fantastic experience for me as I was able to not only improve my German language ability but also pursue my interest in the history of East Germany.
How your time abroad helped you to develop your skills?
It was quite remarkable how much everything seemed to click into place once I had arrived in Germany. My German has gradually and consistently improved throughout my time in Bangor, but the year abroad really gave me the chance to improve rapidly.
What are you hoping to do in the future?
In the future I hope to use my language skills in a business setting but on a more personal level, I would like to use what I have learned at Bangor as a spring board to learn even more languages!