Professor Linton teaches International Criminal Law in China again
Professor Suzannah Linton, Chair of International Law at Bangor Law School and Director of the Bangor Centre for International Law, recently taught International Criminal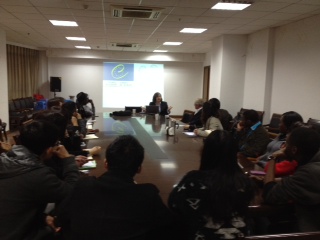 Professor Linton speaking to the International Law Department Law for the second time at Zhejiang Gongshang University, Hangzhou, China. In 2011, Professor Linton was invited to design and teach their first International Criminal Law course in 2012. As a result of the success of the course, she was invited by the Law School to return in March 2014.
This year, Professor Linton's class comprised 51 students, among them students from all over China, as well as international students from Zimbabwe, Madagascar and elsewhere.
During her trip, Professor Linton was once again warmly integrated into the Law School, and joined with other female staff members on the annual Women's Day outing – they spent the day at the China National Tea Museum in the famed Longjing tea-growing hills outside Hangzhou. She was kindly hosted for dinner by the Law Faculty Dean, Professor TAN Shigui, and gave a lecture to the International Law Department on the topic 'Towards a European Law of Armed Conflict?'.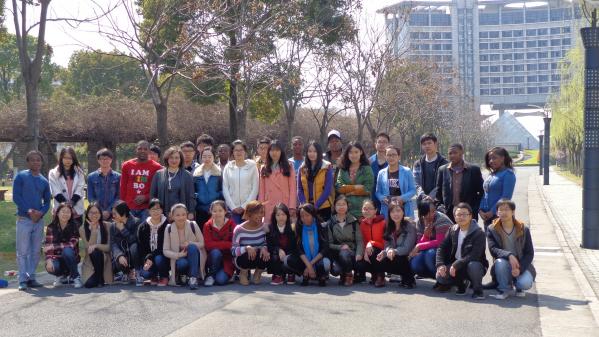 Professor Linton with some of her students
Publication date: 2 April 2014