The first podcast in the Am Blant series features the reactions of a group of primary school children responding to the question 'What is childhood?'. A panel of experts  including Dr Ceryl Davies, lecturer in health sciences at Bangor University; Dr Nia Young and Rowena Hughes Jones, lecturers at the School of Educational Sciences at Bangor University; and Dr Sian Wyn Siencyn, pioneer of Early Childhood as an academic discipline and founder of the School of Early Years at Trinity St David's University then analyse and discuss the responses
Following a grant from Coleg Cymraeg Cenedlaethol the podcast series led by the School of Educational Sciences at Bangor University, hosts various discussions on the issues affecting childhood in Wales today. The series considers social, psychological, educational, and physical issues, with the aim of engaging young people to go on to study the discipline in higher education and eventually be part of the bilingual workforce of the future.
Other podcasts in the series will cover topics including 'What does a child need to grow, develop and thrive?', 'Children's rights' with a contribution from Gwenan Prysor, leader of the MA Social Work programme in Bangor. Also contributing towards the series are Professor Sally Holland, the Children's Commissioner, Professor Enlli Thomas, a number of academics from Bangor University and experts working in various areas relating to health, education and well-being of children and young people.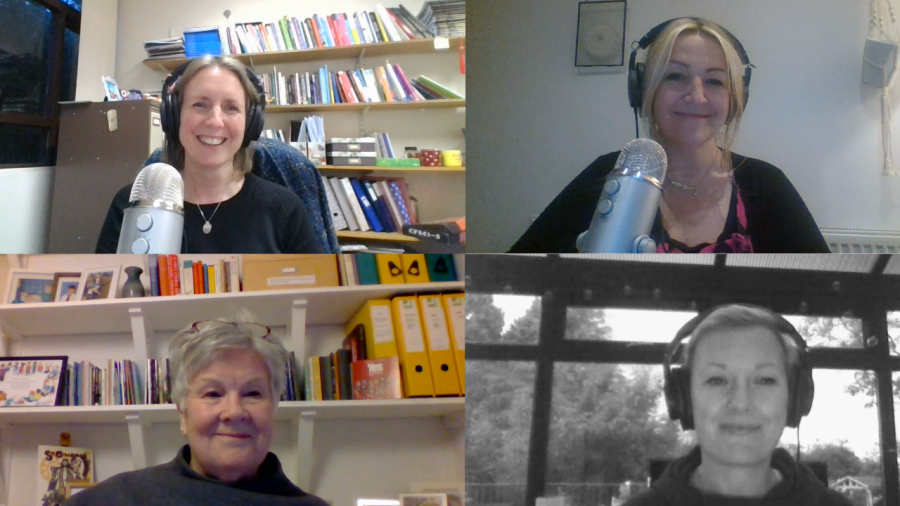 The School of Educational Sciences is also proud of the contributions by experienced Mudiad Ysgolion Meithrin staff members and looks forward to working with the organisation which  valuable contribution towards working with children, and for children since its inception in 1971.
Sion Jobbins, on behalf of Coleg Cymraeg Cenedlaethol, said: "Coleg Cymraeg is delighted to support these podcasts. The various programmes will be a convenient way for students and workers in the field to learn more about different aspects of teaching when and where it suits them."
Professor Enlli Thomas, Assistant Pro Vice-Chancellor for Welsh Language, said: "It is wonderful to see teaching staff within the University taking advantage of innovative teaching opportunities through the medium of Welsh. Combining the theoretical element with the practical is beneficial to the development of the bilingual children's workforce of the future. These podcasts will be a great resource, not only for students, but also for parents and everyone working in this field."
Professor Andrew Edwards, Pro Vice-Chancellor for Welsh Language, said: "The area of Childhood and Youth Studies is one area where collaboration between the University and external agencies is key to ensuring a prosperous future for our children and young people. Given Bangor University's location in the Welsh language heartland, the creation of such material through the medium of Welsh is key to our mission in enriching the educational experiences of our students."
You can find the Am Blant podcast series in the usual places: