'Modernists & Mavericks: Bacon, Freud, Hockney & the London Painters', Martin Gayford
The T. Rowland Hughes Lecture 2019
Location:

Eric Sunderland Lecture Theatre (MALT), Main University Building, Bangor University

Time:

Wednesday 12 June 2019, 18:30–19:30
Martin Gayford is the art critic for The Spectator, and a distinguished writer. He has studied Britain's leading post-war painters in depth, and came to know many of them personally. He has the distinction of having had his portrait painted by both Lucian Freud (he was famously the Man with a Blue Scarf) and David Hockney.
He has published several major books, including Constable in Love and Van Gogh and Gauguin, and his latest book, entitled Modernists & Mavericks, was published in 2018. He is co-author with David Hockney of A History of Pictures.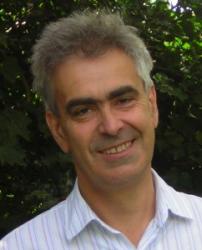 In this lecture, Martin Gayford will reflect on the way in which the post-war painters of London thrived against the backdrop of the bohemian Soho of the 1940s and 50s, and the swinging London of the 1960s.
The lecture is presented in association with the North West Wales Art Fund, and all are welcome.
For further information please contact public.lectures@bangor.ac.uk.