NHS70: Touch - National Theatre Wales & Migrations
Location:

Studio

Time:

Friday 27 July 2018 – Saturday 28 July 2018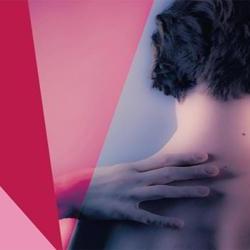 NHS70: Touch
National Theatre Wales & Migrations
An interactive piece to soothe the soul, marrying the therapeutic, healing powers of dance and touch. This tactile, contemplative show is created by a powerhouse of international, national and local artists and organisations - National Theatre Wales, Llanrwst-based Migrations, French choreographer and dancer Julie Nioche, choreographers Filiz Sizanli and Mustafa Kaplan from Turkey, and a cast of local dancers.
NHS70: Touch is one of seven nationwide events staged by NTW in July to celebrate the National Health Service's 70th birthday.
Full details on NHS70 can be found at: nationaltheatrewales.org.
Age recommendation: 14+
Friday 27 July, 8pm
Saturday 28 July, 2pm, 5pm & 8pm
Studio
£12/£10 concessions
10% discount for groups of 10 or more