Opera Canolbarth Cymru/Mid Wales Opera: Tosca
Location:

Pontio: Theatr Bryn Terfel

Time:

Thursday 14 March 2019, 19:30

Contact:

01248 38 28 28

More information: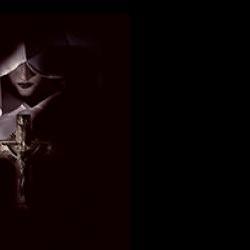 Cyfarwyddwr Artistig: Richard Studer
Cyfarwyddwr Cerddoraieth: Jonathon Lyness
Cerddorfa: Ensemble Cymru
Mae grym ac angerdd yn gwrthdaro yng nghampwaith syfrdanol Puccini Tosca. WEdi eu dal mewn brwydr bywyd a marwolaeth yn erbyn y pennaeth heddlu llwgr Scarpia, mae'r brif gantores, Tosca a'i chariad, yr artist, yn wynebu'r aberth eithaf.
Ymunwch ag OCC ar eu taith y gwanwyn hwn, wrth i gerddoriaeth fawreddog Puccini arwain cynulleidfaoedd drwy ystod o emosiynau, o stori garu dyner drwy greulondeb gryumus i'r drychindeb eithaf.
Cenir yn Saesneg

Artistic Director: Richard Studer
Music Director: Jonathan Lyness
Orchestra: Ensemble Cymru
Power and passion collide in Puccini's breathtaking masterpiece Tosca. Trapped in a life and death struggle against the corrupt police chief Scarpia, the diva Tosca and her artist lover face the ultimate sacrifice.
Join MWO on tour this Spring, as Puccini's lavish score takes audiences on an emotional rollercoaster ride from tender love story through powerful brutality to ultimate tragedy.
Sung in English