Seann Walsh
'After This One, I'm Going Home'
Location:

Pontio: Theatr Bryn Terfel

Time:

Wednesday 15 May 2019, 20:00

Contact:

01248 38 28 28

More information: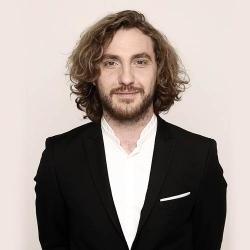 Enwebwyd Seann Walsh am Wobr Gomedi Caeredin ac yn ôl ei gyfaddefiad ei hun ef yw'r "Lie-In King", ac mae The Guardian o'r farn mai Walsh yw "unquestionably the best observational comic of his generation".
Dychwelodd Seann Walsh yn ddiweddar o'i daith yn yr Unol Daleithiau, lle'r ymddangosodd ar y rhaglen deledu Conan, a bellach mae ar daith drwy wledydd Prydain.
Mae'r creadur blêr, tanllyd a bywiog hwn, sydd eto'n hoff iawn o segura, yn cael ei gydnabod bellach yn un o'r comediwyr byw gorau i ddod o'r Deyrnas Unedig. Daeth Seann i'r amlwg gyntaf fel actor yn rhaglen gomedi Comedy Central, Big Bad World, ac yn fuan wedyn cafodd y brif ran yn Monks (BBC One). Aeth ati i ddefnyddio ei ddoniau comedi corfforol yng nghomedi ddi-eiriau Sky, Three Kinds of Stupid, ac arweiniodd hynny at iddo gynhyrchu, ysgrifennu ac ymddangos yn ei gyfres gomedi ddi-eiriau ei hun ar y we, The Drunk. Hefyd ysgrifennodd a serennu yn ei ffilm fer ei hun ar gyfer Sky Arts ac yn awr mae'n cyd-serennu yng nghyfres gomedi newydd sbon Jack Dee, Bad Move (ITV one).
Yn ddiweddar ymddangosodd am y tro cyntaf mewn ffilm hir fel nemesis y plant yn y ffilm i deuluoedd, 2:hrs. Mae Seann yn brysur ar ei ffordd i fod yn un o'r actorion comedi gorau ym Mhrydain.
14+
Edinburgh Comedy Award nominee and the self-dubbed "Lie-In King", Seann Walsh is "unquestionably the best
observational comic of his generation" (The Guardian).
Returning from his run in America, where he made his USA television debut appearance on Conan, Seann Walsh is back on tour in the UK.
This disheveled, fiery, animated, fiercely idle, millennial man child is one of best live comedians to have come out of the UK.
Seann made his acting debut starring in Comedy Central's sitcom Big Bad World, this was quickly followed up by the lead role in Monks (BBC One), he utilized his physical comedic abilities in Sky's silent comedy, Three Kinds of Stupid, which led to him producing, writing and starring in his own silent comedy web-series The Drunk. He also wrote and starred in his own Sky short for Sky Arts and is now co-starring in Jack Dee's brand-new sitcom Bad Move (ITV one).
He recently made his feature film debut as the children's nemesis in family film, 2:hrs.
Seann is quickly on his way to becoming one of the UK's best comedy character actors.
14+
£15