Tai Chi- Friday
Location:

Dance Studio, Confucius Institute

Time:

Friday 4 October 2019, 14:00–15:00
(And every week until Friday 13 December 2019)

Presenter:

Bangor University's Confucius Institute

Contact:
Tai Chi
FREE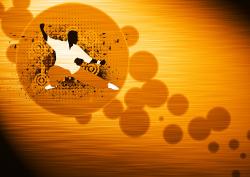 Would you like to
· Improve your body's balance, posture, strength and flexibility?
· Relieve stress and anxiety?
· Improve your memory, your ability to concentrate and multitask?
Tai Chi is one of the best longevity and anti-aging programmes that you can follow to improve the body and mind.
Join us, 14:00 – 15:00, every Friday, starting 27th September 2019 (*excluding Bank Holiday week-ends)
Dance Studio Conficius Institute, 9th Floor, Alun Roberts Building, Bangor University.
A warm welcome to all levels and experience.