'Can the UN trump Trump?' Lord Wood, Chair of UNA-UK
Bangor University Public Lecture in conjunction with the UNA
Location:

Eric Sunderland Lecture Theatre (MALT), Main Arts Building, Bangor University

Time:

Friday 8 December 2017, 17:30–18:30
In the context of an increasingly polarised world, is the UN more or less important? How vital is multilateralism in facing current global issues? In this revealing lecture, Lord Wood, Chair of the United Nations Association (UK), will discuss the relevance of the UN at a time when it is increasingly being attacked and misunderstood.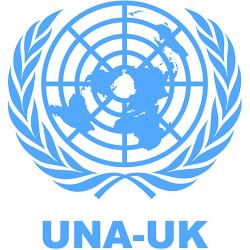 The lecture will be delivered on Friday, 8 December at 5.30pm in the Eric Sunderland Lecture Theatre, Main Arts Building, Bangor University, and will be followed by a question and answer session. The speaker will be introduced by the Vice-Chancellor, Professor John Hughes.
Lord Wood is a member of the House of Lords and a lecturer at the University of Oxford. He was formerly the Senior Special Advisor on foreign policy to the Prime Minister, Gordon Brown, covering Europe, the USA, the Middle East and relations with international organisations. As an academic, he has written extensively on political economy and European politics.
The lecture is free, and all are welcome to attend. The event is sponsored jointly by Bangor University and the Menai Branch of the United Nations Association.
For further information please contact public.lectures@bangor.ac.uk.