International Recognition of Bangor's Psychology Department
As Bangor Psychology celebrates its 50th Anniversary the stature of the department on the global stage was again underlined by its ranking in the QS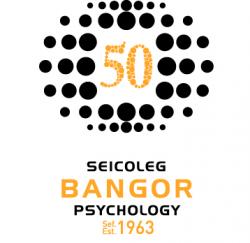 World University Ranking Psychology subject table. Bangor Psychology, which has one of the largest student bodies in the UK, has been ranked in the top 100 Psychology departments in the world for the second year running.
Ranking in the 51-100 group of departments (only the top 50 departments are given precise positions in the ranking) Bangor Psychology was ranked alongside Cornell University, Johns Hopkins University and Penn State University in the United States and York, Cardiff, Birmingham Universities in the UK and Trinity College, Dublin to name a few. Bangor out performed many very well-known and established psychology departments who did not make the top 100 including Dartmouth College, Ohio State University and Vanderbilt University in the US and St Andrews, Durham, Nottingham in the UK and City University of Hong Kong.
Professor Charles Leek, Head of Psychology, was delighted with the result saying "When you look at how well known many of the Universities below us in the rankings are it is gratifying to think that the research and teaching excellence in Bangor Psychology is increasingly recognised on the world stage. We are 50 years old this year, and with staff and students drawn from across the globe, and research with an international reputation, we have never been stronger."
Publication date: 17 September 2013