Marine Protected Areas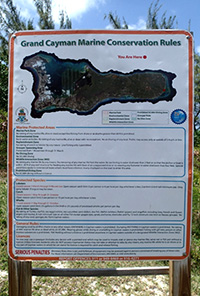 94.2% of the ocean is unprotected, and many areas are threatened by overexploitation and habitat modification, leading to a decline in marine biodiversity, a decline in ocean health, and ultimately, impacts on human society. Marine protection in the right places and times can reverse these declines, and Marine Protected Areas (MPA) are an important tool. An MPA is an area designated and effectively managed to protect marine ecosystems, processes, habitats, and species, which can contribute to the restoration and replenishment of resources for social, economic, and cultural enrichment.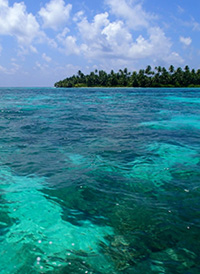 MPAs are important because they maintain biodiversity and provide refuges for endangered species. They protect critical habitat from overexploitation and allow recovery. Species can reproduce and reach adult size, and many will move to surrounding areas where they can be fished. MPAs provide for resilience against impacts and maintain economic and cultural values. To date, effective MPAs cover only 2.8% of the global ocean and less than 10% of territorial seas. Permanent no take areas in which there is no habitat modification are Strict Marine Reserves, and these cover less than 1% of the ocean. In 2010, the UK Government designated the British Indian Ocean Territory as a Strict Marine Reserve covering 640,000 km2 (equivalent to the area of France) and other Nations, notably USA, New Zealand, Kiribati have declared large MPAs. The UK has recently announced (but has yet to agree) the latest World's largest MPA around Pitcairn. However, these very large MPAs face major challenges including international acceptance and effective enforcement.

Recent research in the School has focussed on the performance of MPAs (e.g. McCoy et al 2010; Dromard et al. 2011) and DEFRA Darwin Initiative funded research has enhanced an MPA system in the Cayman Islands, Central Caribbean and assured engagement in that MPA system from stakeholders (Turner et al. 2013). Another Darwin Initiative project has addressed challenges facing the World's largest Marine Reserve in the Chagos Archipelago (Sheppard et al. 2012; Roche et al. 2015), and current research aims to extend protection at Aldabra Atoll World Heritage Site in the Seychelles. Studies also seeks to understanding the behaviour of specific organisms in protected areas, such as sharks (Oliver et al 2011, 2013,2014), stingrays (Tilley, et al 2013a, b)) and dolphins (e.g. Nuuttila, et al 2013a, b).