Student Profile: Ronya Someschan – Psychology with Neuropsychology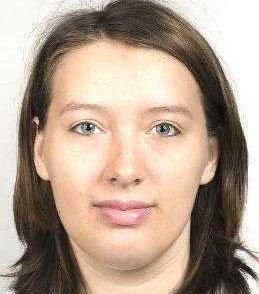 Ronya Someschan
Why Bangor?
I found Bangor University while searching for courses on UCAS. I chose to study here because it offers Psychology with Neuropsychology, a combination I didn't find available everywhere.
The International Ambassador Scheme
The scheme helps students anywhere from finding correct offices for help, to finding opportunities to make more friends. I want to become an Ambassador after one of last year's ambassadors invited me to a few events to help and get to know the team. I thoroughly enjoyed the atmosphere of the team and wanted to work with everyone more. I got to know more people through the international team than through any other experience.
What is the most difficult thing about being an International Student?
Personally, I would say the homesickness. University is very different from High school and then Bangor is also a new environment, which often made me wish to go back home. A support system of friends who don't live in Bangor (but across Europe) and new Bangor friends helped me to get out of the lows.
The Course
My favourite part of my course is that before I "specialize" with Neuropsychology. I get to see many more sides of psychology, to which I could have potentially changed if I had wished. We even get to experience holding a human brain, which is something that my non-Bangor friends don't get to experience and is an incredible opportunity.
The Academic School
The school of psychology is a very welcoming school that cares. Their lecturers have different teaching styles ranging from traditional to more thought out, for example, one was based on a zombie apocalypse game style!
Clubs and Societies
I am an active member of Bangor's Jitsu group and the Wargaming Society.
Best thing about living in Bangor?
Everything is in walking distance. During the summer the greenery makes the town beautiful.
What will you miss most about Bangor when you leave?
The friends I made and that everything is within walking distance. At home in Germany I have to walk for approximately 25 minutes to the next station in order to see my friends in the next town, and having them close by in Bangor is definitely something I will miss.
Has the University been supportive during your time here?
My personal tutor was incredibly helpful when I became overwhelmed with work and didn't feel good. He helped me construct a plan to finish work on time, and gave me tips to not get into the situation again.
What advice would you give to students planning on coming to Bangor?
My advice would be to definitely go see the International students' society even if they aren't feeling international. International students give a different opinion and view on many things, and keep it interesting. Also, to sign up for many societies, not attend most of them, but enjoy the few that they do join.
The future
After Bangor, I want to travel and continue studying psychology to potentially get a PhD. However, I am not sure on the order yet.