Why study with us?
Why choose to study in the School of Environment, Natural Resources and Geography?
Our Reputation
The School of Environment, Natural Resources and Geography (SENRGy) provides a wide range of undergraduate degrees in both traditional and interdisciplinary subjects, with staff expertise in geography, forestry, agriculture, environmental science and conservation. Bangor University and the School have a well-deserved national and international reputation for teaching, research and wider engagement with industry, government and the public. You will be taught by lecturers with a passion for their subject, many of whom are working on world-leading research.  
The University
The School
Unrivalled location and fieldwork opportunities
North Wales has been named fourth best regions in the world to visit by the travel guide Lonely Planet (2017) due to its stunning location. Our university is uniquely located between the stunning North Wales coastline and the spectacular mountains of Snowdonia. It is the natural environment for learning, and we are ideally placed to study the outstanding surrounding landscape. The Snowdonia National Park is less than 20 minutes away and provides a living laboratory on our doorstep for much of our teaching and research.
As well as upland and lowland areas, internationally recognised for their landscape and geomorphology, North Wales contains 10 National Nature Reserves and 83 Sites of Special Scientific Interest, including several of the highest significance at a European level, 4 Heritage Coasts and 2 designated Areas of Outstanding Natural Beauty.  You will find plenty of places to visit in Snowdonia and on the Isle of Anglesey, a World Heritage Site due to its geology. We are also within easy reach of Liverpool or Manchester, and only a short ferry trip from Dublin for days out or shopping trips.
The School organises many UK and overseas field courses, including our introductory first year course where you will spend a week enhancing your field skills and knowledge through our Making Snowdonia module. All compulsory fieldwork is provided free of charge, with optional overseas third year trips to Tenerife, Spain or Ghana. By participating in a variety of local and international field courses you will gain a wealth of experience and develop key skills.
Teaching and Learning
Our lecturers are teaching-innovators and we take pride that many of our staff are award-winning lecturers, nominated by our own students. Many of our staff are world-leading researchers, so you will be learning at the forefront of research into key global issues. You will be taught by experts through a variety of lectures, seminars, laboratory practicals and fieldwork, all to develop your knowledge, understanding and expertise in your chosen subject.
Depending upon your degree you will receive training in important professional tools such as Geographical Information Systems (GIS) and MATLAB. You will also gain skills in data handling, retrieval and presentation, statistical analysis and social data methods. You will learn how to explore spatial relationships between environmental, climatic, biological and social datasets. We have computing suites located within the School, and have access to high-level GIS software and extensive spatial data and maps.
World-leading research and facilities
Research submitted by the School of Environment, Natural Resources & Geography has been recognised as being in the top 20 in the UK in the Research Excellence Framework (REF 2014). As well as securing a high national ranking, more than 80% of the research material submitted was rated as internationally excellent, including 25% as world-leading.
The Environment Centre for Wales (ECW) is a partnership between the UK Government's flagship Centre for Ecology and Hydrology and the University, bringing together 60 leading environmental scientists with a wide range of knowledge and experience. You will have access to our laboratory in ECW for student project (dissertation) work with a wide range of plant, soil and other environmental analytical facilities available. These include climate-controlled growth rooms, radioisotope and environmental microbiology laboratories, and equipment to monitor environmental samples for pollution, contamination, greenhouse gas emissions, and DNA.
The School has its own field station, Henfaes Research Centre, located just outside the city, with land rising from salt marsh and agriculturally improved lowland on the coast to open mountain grazing at 1000 metres above sea level. Henfaes has extensive field, glasshouse and laboratory research facilities, and hosts a number of important international and national network research experiments such as Bangor DIVERSE and COSMOS-UK. It is also a commercial upland sheep farm, which includes agri-environment schemes agreed with the Welsh Government, with a proportion of the land comprising the Coedydd Aber National Nature Reserve.
The School also works closely with Treborth Botanic Garden, a spectacular site on the shores of the Menai Strait that has been owned by Bangor University since 1960. The garden has 15 ha of native woodland, 2 ha of species-rich unimproved grassland, a 1 ha managed orchard and many mature trees and shrubs. There are also six glasshouses of varying temperatures, with special collections including orchids, cacti, succulents and carnivorous plants. SENRGy students have the opportunity to establish their own research projects (dissertations) at the garden, and to develop their botanical and ecological skills through garden workshops, specialist courses and internships.
*excluding specialist institutions.
Studying at Bangor
Rated Gold for teaching
We have been awarded a Gold rating, the highest rating possible, for the standarad of our teaching in the Teaching Excellence Framework (TEF) assessment. The TEF assessment took into account teaching quality, learning environment and student outcomes and learning gain. We were judged to deliver consistently outstanding teaching, learning and outcomes for our students and our teaching is of the highest quality found in the UK.
A top 10 university
The National Student Survey (NSS) results place Bangor amongst the UK's top 10 universities (excluding specialist institutions) for student satisfaction. This reflects the University's focus on overall student experience.
Enjoy a university experience that's amongst the best in the UK
The guaranteed accommodation, student support, low cost of living and stunning location all contribute towards this.
Take advantage of the Bangor Student Experience (ranked in the top 20 in the Times Higher Education Student Experience Survey 2017) with free membership of student clubs and societies, a new international experience programme and employability award scheme.
Award-winning clubs and societies!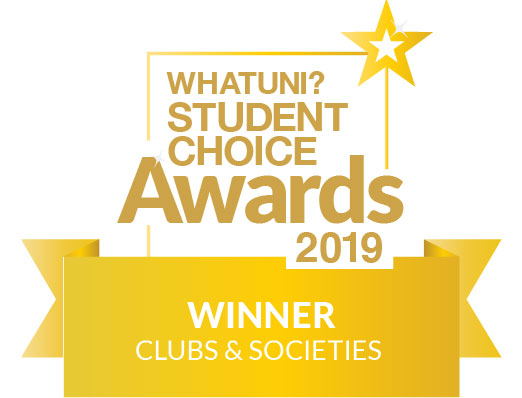 Our clubs and societies have been named the best in the UK at the WhatUni Student Choice Awards 2018.
Unrivalled location
Choose to study in one of the best places in the UK to be a student. Bangor's location – close to the mountains and the sea - has been described as 'the best university setting in the UK'.
Investment in facilities
Benefit from continued investment in facilities and services – with an exciting new Arts and Innovation Centre, new Halls of Residence, and improved sports facilities amongst recent developments.
Guaranteed accommodation in award-wining halls of residence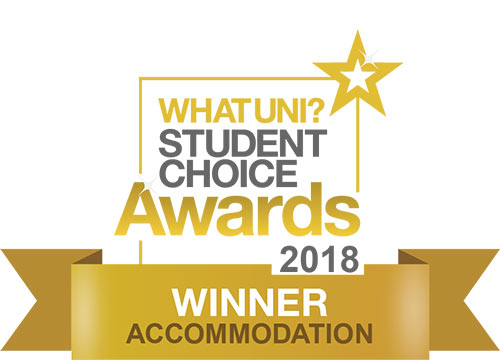 We guarantee accommodation for first year students who apply within the deadline and hold Bangor as their Frm Choice. Our accommodation has been named the best in the UK at the 2018 WhatUni Student Choice Awards.