Some comments from GO Wales students
"I feel having the opportunity to experience a working environment, has helped me overcome some of the barriers I was experiencing"
"I feel I am more comfortable and confident in the world of work"
"Just do it, and try not to have a set work experience plan in your mind, be open to try different things"
Student Case Studies
Quiz
What is GO Wales: Achieve through work experience?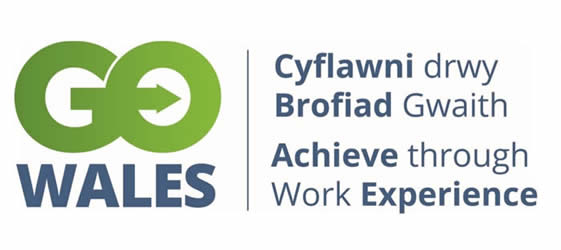 The 'GO Wales' project helps you to develop your employability skills and increase your chances of obtaining graduate level employment upon leaving university.
With the support of an advisor, we work with you one to one, to explore the best options for work experience opportunities, support you along the way and help you to grow in confidence.
The placements are completely tailored to fit you, your life, studies and other commitments. They can be anything from 1 to 20 days. You may also be able to get help with travel and childcare costs if required.
Who can GO Wales support?
To be considered for the project you must be under 25, studying a full time course and have the legal right to live in the UK.
You must also fall into one (or more) of the following categories:
Have a disability
A disability can be an impairment that may be physical, mental, sensory, cognitive, developmental, intellectual, or some combination of these.
Have a mental health difficulty
eg depression, anxiety, bipolar disorder, PTSD or other?
Have a learning difference
eg dyslexia, autism, dyspraxia, ADHD or other?
Have a Work Limiting Health Condition (WLHC)
eg long-lasting health conditions or illness; impairments and disability
Have caring responsibilities
eg children, relatives or dependents.
Are estranged from your family?
You may be receiving additional support from Bangor University if you are estranged from your family.
From a care background
Have been looked after by a local authority
Have a BME background (minority ethnic groups)
Black and Minority Ethnic or Black, Asian and Minority Ethnic is the terminology used in the UK to describe people of non-white descent.
Come from a low University Participation Area
To check visit www.hefce.ac.uk/postcode and enter your home postcode (not your student address if it is different to your home address). If your postcode returns a 1 or 2 in 'POLAR 4 Young participation quintile' then your answer is yes to this question.

Where are the GO Wales team located?
The Bangor GO Wales team are based within the Employability Service (second floor at Neuadd Rathbone). If you would like more information about the project or have a query about the eligibility criteria, please do not hesitate to get in touch:
Email: gowales@bangor.ac.uk
Phone: 01248 382578
Or visit: www.gowales.co.uk for further details
The GO Wales team are available 9-5 Mon-Fri and can arrange meetings or online chats through Microsoft Teams which you can access through MyBangor. If you are interested in learning more about the programme or have any questions then please email us at: gowales@bangor.ac.uk.
If GO Wales is not suitable, please get in touch and we can give you the details of the other services available to you at Skills and Employability to help you plan the next steps of your career journey.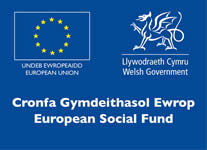 GO Wales: Achieve through work experience is part funded by the European Social Fund and managed by the Higher Education Funding Council for Wales.
Updated August 2022