Student Ambassador: Mohammed Zumaya – MSc in Accounting and Finance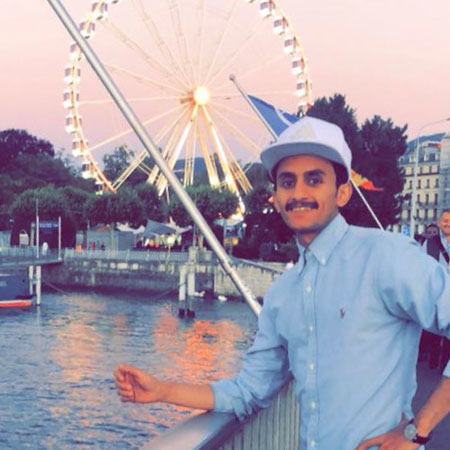 Mohammed Zumaya
Mohammed Zumaya is 28 years old and from Saudi Arabia.
Languages spoken: Arabic, English
Why Bangor?
I heard about Bangor University from some friends who had already graduated, so I decided to study in Bangor as it is a safe and quiet city. 
The International Ambassador Scheme…
It is a good opportunity to be an Ambassador, as you will help many students in different fields. I like to help others and get a good social relationship with all students across the world.
What is the most difficult thing about being an International Student?
I have not faced any difficulties since I arrived in Bangor.  There are many different support services available to students in all aspects of living and studying here.   
The Course
I found all the academic staff are friendly and cooperative with students.
The Lecturers
I like the atmosphere in lectures. 
Clubs and societies
I enjoy Sports activities and I was a member and chairman of clubs and societies in the US and the UK.
Bangor and the area
Small, amazing and quiet city. The locals are friendly and I enjoy the close proximity of nature around Bangor.
The best thing about Bangor?
The nature and my friends.
Support from the University
Yes!  Lots of welfare support available from the International Support office. 
My advice is do not hesitate to come to Bangor. Just do it.
The Future
To look for a high position in my country.