Student Ambassador: Shammi Rahman – Electronic Engineering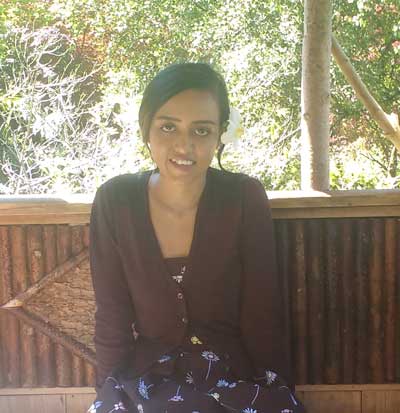 Shammi Rahman
From: Bangladesh
Why choose Bangor?
I first heard about Bangor University in an education exhibition that was held in Dhaka. I chose Bangor University because they are quite good for the course I wanted to study and it is located in a very scenic place. Also because they offered me a good scholarship.
The International Ambassador Scheme
The International Ambassador Scheme is very beneficial for International students, especially the newcomers. First there is the airport pick-up service which helps a lot, especially if you are coming from a far-away country especially when you are tired and jet-lagged. After that, we can help you with everything from getting your biometric cards to registering with the police and GP. We could help you get familiarised with the city – where to buy groceries from, where your school building is located, where the libraries are etc. Also, there are events that we organise throughout the academic year which could help you socialise, meet more people and maybe develop new skills.
The first time I heard about the scheme, I knew I wanted to be a part of it. I wanted to help and make it easier for the International students.
What is the most difficult thing about being an International Student?
The hardest are the first few days after coming to a new country - getting used to the rules, the surroundings, the weather, the people, the language, the food. It could get overwhelming especially if you have to deal with all the change all alone without the familiar support system of family and friends.
The course...
I love my course because I love mathematics and circuits – a lot! We get to spend about 6 hours in the electronics lab every week and it is quite fun! Also we got to get a tour of the Bangor University Clean Room.
Our lecturers are really good at what they do. They are very helpful and would generally go to the trouble of explaining the topics to you after a lecture if you did not quite get it or if you missed a lecture due to emergencies etc.
Clubs and Societies
I am involved with Makerspace Society, Table Top society, International student society and Airsoft society. I have also attended a few meetings with societies I am not member of like the Quidditch society, Medieval Re-enactment society, Indian Society, Chinese Society and Korean society.
Social Life
I like going to society meetings when I can, they can be quite fun. On the weekends I generally go to one of the many restaurants with friends and try out new foods, sometimes walk or cycle to the scenic places inside and around Bangor.
What's the best thing about living in Bangor?
Bangor is a beautiful place to live in and it is very safe. I would say it is safer than most other cities in the UK. It is also situated very close to a few very beautiful sea beaches and castles. There are so many places to visit and so much to see and I am trying my best to work down the list of the many things I want to do while my stay here.
The people here are very nice, polite and helpful.
What will you miss most about Bangor when you leave?
I will of course miss my friends. I will miss living in such a beautiful place as this - the historic buildings, the sea, the greenery. I will miss all the long walks and meeting new people.
Has the University been supportive during your time here?
Yes, everyone has been very supportive. On the day I came here tired and jetlagged as I was, members of the Students' Union helped me get my halls' key and then moved my heavy luggage into my new room. Throughout Welcome Week I had to ask the peer guides and Students' Union members for directions and about the rules and regulations and they have all been very nice and informative.
My personal tutor helped me a lot when I first came here – the advice he gave me made things much easier.
Advice for new students...
Do not forget to pack a few water-proof winter clothes! And do not be afraid and/or shy about asking questions or for help, you will be surprised how understanding people can be.
Plans for the future?
After I finish my Bachelor's degree here, I intend to apply for a Master's degree. Then, maybe I will go on to work with industrial companies in my country.