Student Profile: Adekemi Olabisi Adebowale – PhD Law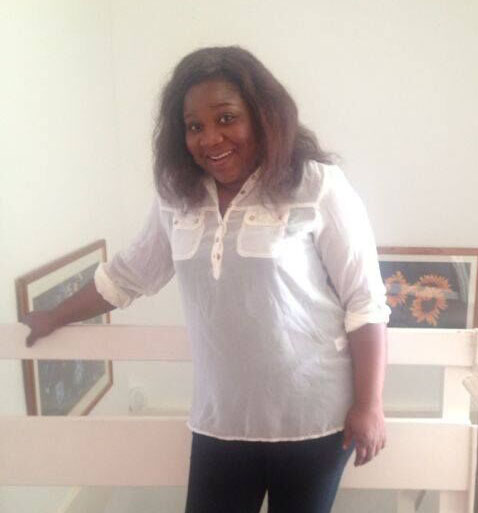 Adekemi Olabisi Adebowale
Why choose Bangor University?
I came to Bangor to study a Master's degree in law and because I was impressed with the way the university welcomed and treated me throughout my stay. This encouraged me to come back and proceed to do a PhD in Law.
Describe the Academic School
The university has an organised setting and fantastic lecturers who have a unique way of teaching. The lecturers also put into consideration that there are International students whose first language is not English. Also, the university has an up-to-date library and the librarians are also marvelous as they are always willing to assist you with your research. In summary, you know that there is someone who is always looking out for you.
International Ambassador Scheme
As an international student myself, I understand how important it is for students to have the right support when facing the daunting experience of moving into a new environment. Hence the reason why I have joined the student ambassador team that offers help and advice to students, guiding them on things they might find challenging and helping them deal with a new culture, thereby making their stay in Bangor a fulfilling and enjoyable one.
Clubs and Societies
As a member of the Students' Union and the Bangor University African Caribbean Student Society (ACS), I have the experience of interacting with various students from different cultural/religious background. Providing local information for students, and assisting them in adjusting to a new environment. My experience as an ACS member helps me to understand how to relate with new incoming students, and deal with sensitive issues such as culture/religion, while promoting the well-being of international students, enhancing their student experience and helping to make their stay in Bangor University fulfilling and enjoyable.
What is the best thing about living in Bangor?
Although small, Bangor is peaceful and it has a unique homely feeling. The location is nice and you have everything within a short distance from wherever you may live. This includes the shops, church/mosque, school or any social event center. In Bangor, you have the opportunity to meet people and make new friends from different countries as well as integrating into a friendly community. And I will definitely miss the ever loving and considerate people, the Welsh language, the culture and the serene environment.
Advice to prospective students?
Prospective students will definitely find Bangor welcoming because it is a friendly community and the people are always ready to assist and support to make them feel at ease. Also the lecturers are great, they are approachable and always willing to support students. There are also clubs and societies that will enhance their experience and help to make their stay in Bangor University fulfilling and enjoyable.
The university also has put in place various facilities and programmes to help students whenever they are in need. This includes the International scheme which helps international students settle into the University, Student Support Team on money advice, Student Housing on finding accommodation in the private rented sector etc.
Plans for the future?
Since I am already a legal practitioner back in Nigeria, I intend to become a lecture in order to implement the outcome of my research into the Nigerian legal system.