Student Profile: Connor Ryan – MSc Sport and Exercise Psychology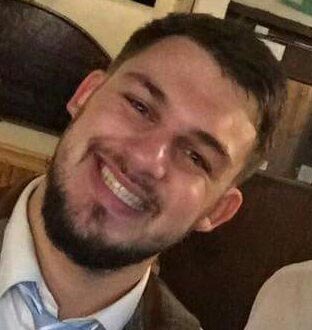 Connor Ryan
Connor Ryan graduated from Bangor University with a 2:1 in BSc Sport and Exercise Psychology and is now studying a MSc Sport and Exercise Psychology here.
Why Bangor…
Coming from Manchester, I wanted to get away from a big city and I have always had a strong affinity for Wales. Doing my research during UCAS applications, Bangor has always had a high student satisfaction score, which was one of the most important things I aimed to get out of university – to enjoy myself whilst studying.
Coming to the Open Day solidified my choice, I loved the scenery and the entire surrounding environment, I told myself that I had to come here.
Life in Bangor…
As a Sport and Exercise Psychology student, I had to be balanced between the Sport Science department and the Psychology department, which at first was a tough change. It also meant I had to try and familiarise myself with 2 completely different groups of people. Eventually though, once I had settled into university life, it was easy. I ended up having an even bigger support system for all aspects of life, especially in assignments, and eventually I could ask some of the Psychology students about some aspects of my sport psychology modules, which helped me massively.
Overall, academically Bangor is brilliant, the support from the staff is excellent, especially in extreme circumstances where I broke my leg and couldn't attend lectures, the amount of support I had was unwavering.
As I was faced with the challenge of meeting two entirely different groups of people – two of the biggest schools in the university too, so getting to know people initially was tough. But what stayed strong with me throughout my three years and even into my fourth year, my friends from my halls in first year were my main group of friends throughout, and will remain some of my closest friends for the future.
There is a huge social element to pretty much every aspect of life in Bangor, so it is impossible to have no-one around.
The future…
In the future I am planning on being an Applied Sport and Exercise Psychologist, working alongside athletes and team to aid performance and mental well-being.