Student Profile: Isabel Vincent – PhD in Creative Studies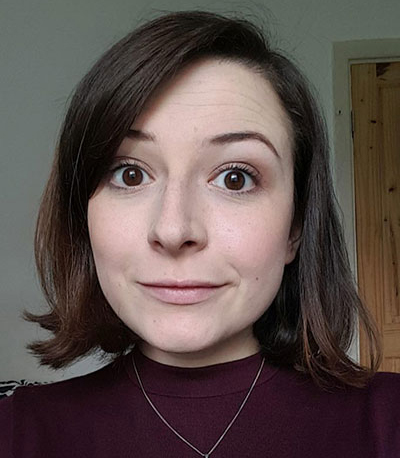 Isabel Vincent
Why choose Bangor?
I came here to study my undergradate and Master's degrees ( BA Creative Studies and MRes Creative Practice). I learned of Bangor as a family friend studied Chemistry here. When I looked into the course and surrounding area it looked perfect. After visiting several different university open days, I chose Bangor, as the staff at Bangor seemed the most engaged with the students compared to other places.
The course...
I am undertaking practice led research, looking at transmedia storytelling within science fiction. I left Bangor for a year after my Masters degree, but when I came back up for graduation I knew that I wanted to come back to Bangor to continue my studies. I was fortunate enough to be offered a fee waiver for my PhD.
The most difficult thing about being a postgraduate student...
Balancing university work and work outside of uni – with no student loan, it's important to find the right balance.
Social Life...
During my undergraduate degree, I was involved in several societies, including the radio station Storm FM, and Bangor Uni Film Society where I was elected president during my final year. Since coming back to study for my PhD I have returned as a member of the Film Society and it is great to see how much they have progressed!
Highlights...
I've had so many amazing experiences, but one of the best has to be during my undergraduate degree where I spent a summer studying and teaching at Dankook University in South Korea.
Plans for the future...
I'd like to keep working creatively, and ideally would like to continue in academia.