Student Profile: Jamie Potten – MBA Management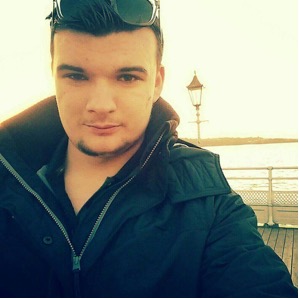 Jamie Potten
Jamie Potten is from Maidstone in Kent. He graduated from Bangor with a degree in Creative Studies and is now studying for an MBA in Management.
Why choose Bangor?
I heard about Bangor through word of mouth during the application process, I found out via the website about the open days and came along. Bangor offered everything I wanted, I'd heard great things about the course and it's such an amazing and unique place to study, There really is nowhere like it. Fast forward four years later and I absolutely love it here and don't want to leave!
The course...
The best thing about studying an MBA in Management is the diversity, the free flowing of ideas during the lectures from all across the world! Bangor Business School is a very caring school that is open to student feedback and supports its students. The lecturers are friendly and informative and are happy to help. The wide variety of module and degree choices, you can really study something that you are passionate about and the lecturers will guide you every step of the way!
Highlights...
The highlight of my course is being able to mingle with students from all across the world, discussing ideas and seeing the different interpretations of those ideas from across the world.
Best thing about life in Bangor?
This is such a difficult question! During the Open Days I have a lot of prospective students and their parents ask me this question. I often go off and talk for ages about what is so brilliant about living in Bangor, Snowdonia, the close proximity to the sea, the quietness, the closeness of the student community or the friendliness of everyone.
Bangor is the perfect place to be a student, there is the opportunity to do something you've always dreamed of doing, Surfing? Mountaineering? Biking round the Snowdonia National Park? White Water Rafting? We have what other universities could only dream of and that is by far the best thing about living in Bangor, the sky really is the limit here!
Clubs and Societies
I've been involved with multiple clubs and societies, I have been an active member of the Zoological Society which organises trips abroad, I've been Tenerife and this year they are planning a trip to Sri Lanka. I've also been a member of the Canoe club where you are actually taken up into the raging white water rivers of north Wales!
What will you miss most about Bangor when you leave?
Everything. The friendliness of the city, the scenery and this incredible university.
Plans for the future...
My dream is to become a wildlife filmmaker but I'd also like to forge a career in Television management. For now I'm just enjoying every day in Bangor and after that I'll just take every day as it comes!