Student Profile: Junaidu Isah Bungudu – PhD in Chemistry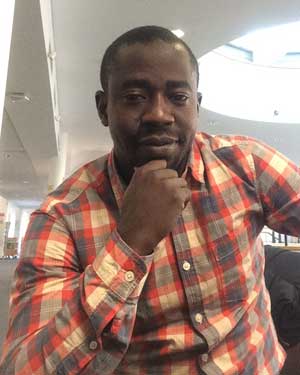 Junaidu Isah Bungudu
Why choose Bangor University?
While searching online for a university to study, I came across Bangor University and the research reputation made Bangor my first choice. I lived in England during my Master's programme but on coming to Bangor I realized that, Bangor is the best place to be and I have never regret of coming to Bangor University.
The course
The best thing I found in my course or school is that I have all the facilities needed to carry out my research - which gives me courage all the times. The School of Chemistry has been an excellent centre due to its highly recognized research activities and all the lecturers are very nice people who are always willing to help.
Social life in Bangor
I'm an active member of Bangor Islamic society. I enjoy watching movies and love to talk to many people.
The best thing about Bangor?
The low cost of living, it's very peaceful, the local people are awesome and it's the best place to live with family.
What will you miss most about Bangor when you leave?
The very nice mountains and valleys, the longest high street where I normally pass through every day.
Support from the University
The International student service has been a source of happiness for me and my personal tutor has been wonderful.
Advice for new international students?
They should feel at home as there are enough nice men and women to take care of them!