Student Profile: Kajenje Magessa – Phd in Forestry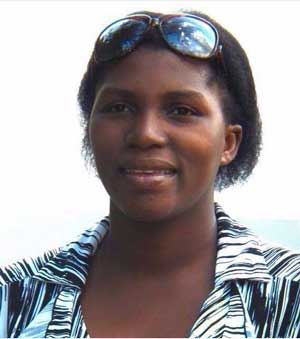 Kajenje Magessa
Why choose Bangor University?
In my opinion Bangor University is the best academic institution in UK offering forestry courses. The university is well located with a good landscape and security, which promotes learning. The university has enough research facilities with excellent staff who are ready to provide support to students at any time when required.
The International Ambassador Scheme
The International Ambassador Scheme operate as the voice of international student experience at Bangor University. It helps new students to feel welcomed into a new culture that they have never experienced. Likewise, the scheme helps the new students to quickly familiarise themselves with a new life in abeautiful and vibrant city with marvellous views.
The course
I really appreciate the supervision of my PhD supervisors, as they have always been friendly and supportive of all my efforts. The lecturers in the School of Environment, Natural Resources and Geography have a high teaching quality and are supportive to students.
Social life in Bangor
I enjoy reading books and magazines, walking for pleasure, bicycling and playing table tennis.
The best thing about Bangor?
The best thing about living in Bangor is that Bangor has good security and you can get everything in town within a walkable distance from the University.
What will you miss most about Bangor when you leave?
I will miss the beautiful scenery.
Advice for new international students?
Prospective students will not regret choosing Bangor, because the staff are supportive and that helps students to be used quickly to the environment.
Plans for the future?
After obtaining a PhD, I will continue working with Tanzania Forestry Research Institute as a Principle Researcher. Tanzania Forestry Research Institute is the main stakeholder in the formulation of national forest policy. Therefore, the new skills acquired after completing my PhD will make a greater contribution to my organization as well as at region and global level, by increasing my analytical ability specifically in identifying research priorities, design and formulation of research tools for diagnosis of forest governance problems.