Student Profile: Kristin Lissel – PhD in Critical and Creative Writing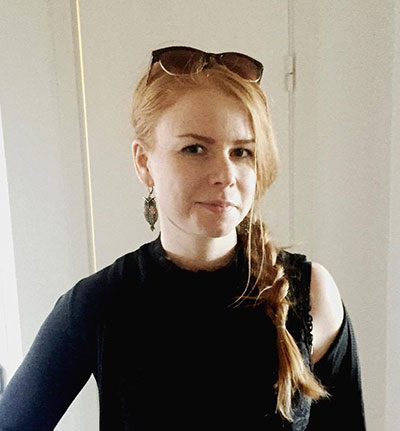 Kristin Lissel
Kristin studied Creative and Professional Writing at Bangor and is now pursuing a part-time PhD at Bangor, whilst being based in Sweden.
Why choose Bangor?
I used to live locally and so when I wanted to get a university degree, it was natural I'd look at Bangor first and lo and behold, I found a course there that seemed to have been created with me in mind.
The course...
As I am a PhD student, I have had the privilege of choosing and tailoring my own research topic, which is an extension of what I learned during my undergraduate course. In simple terms, I research a possible link between Scandinavian folklore and modern Nordic noir through practice based research.
I am funding my PhD by working full time teaching Swedish to immigrants at a smaller adult's learning centre where I now live. It is hard studying part time whilst also maintaining a fulltime job, but I love my research and it will all be worth it in the end. I am incredibly grateful that I am able to it through Bangor, as I would not have been able to research the subject I wanted here in Sweden.
The most difficult thing about being a postgraduate student...
For me it is studying remotely, since I've now moved back to Sweden. It makes my research rather lonely sometimes, and I miss the interaction with fellow students as well as research seminars.
What was Bangor like as a place to study?
The support I receive from my personal tutor as well as other lecturers is above and beyond. Since I study remotely, the social life at Bangor is something which I miss very much. I have made it my ambition to try and go back to Bangor at least once every year or so.
Highlight...
It would have to be the graduation ceremony. We have nothing like it in Sweden, and I just love the formality of it all, the hats, the gowns, the handshakes – it's all just fantastic.
Plans for the future...
I hope that my PhD will allow me to work within narratology at my local university where I live in Sweden. Possibly, I would also like to develop a writing programme similar to what I studied in Bangor.