Student Profile: Sarah Jabeen – MSc in Clinical and Health Psychology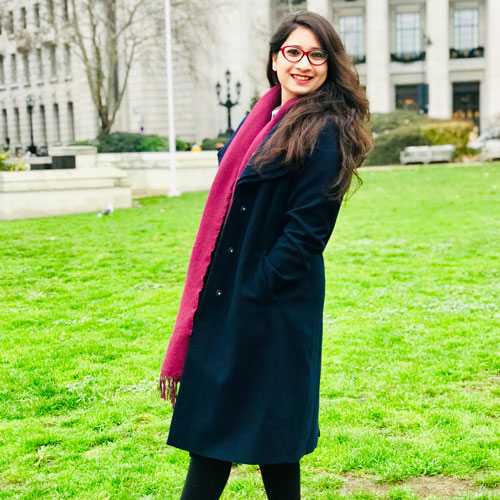 Sarah Jabeen
Why Bangor?
I had indulged in extensive research work before I came in for my studies abroad and Bangor was always my first preference for studying a course in Psychology since the university has one of the strongest schools of Psychology. The geographical location of the university confirmed my choice.
The International Ambassador Scheme …

The International Ambassador Scheme allows prospectus students to get in touch with the students studying here and once they are here, allowing them to settle down with ease and comfort.
Engaging with student and making their admission experience less overwhelming was my primary idea of becoming a student ambassador.
What is the most difficult thing about being an International student?  

Sitting across oceans and making a decision can be very stressful. There is a constant cloud of uncertainty that surrounds you and you can never be sure enough until you get there.
The Course

The course is very enriching. It allows you to choose beyond your core modules and extend your learning in other relevant fields of your choice. For example, I got to study a module in consumer psychology as well.
The Lecturers

The faculty and the support that you get beyond your academics is what makes the course so fulfilling. If one is eager to learn and gain knowledge and experience, enough opportunities are provided.
Clubs and Societies

There are a lot of clubs and societies that I had the option of choosing from. I am part of three societies and also work as a volunteer for the Speak Up Project. The outdoor events and trips that the university organises is what I enjoy the most.
Bangor and the area

After coming here, I realised that I am not a city girl and Bangor allows me to be myself.
The best thing about Bangor

It is breathtakingly beautiful and now I know why the English poets wrote poems on nature.
Support from the University
The university has extended its help at every step of my journey so far. From providing student support like the skills and study center to helping students in case of financial crisis, the university has gone beyond my expectation, making my experience all the more memorable.
Advice for new International Students
There are a lot of opportunities and experience that await you here. Make sure that you are able to engage yourself in as many productive ways as you can.
The Future

I wish to be able to actualise my studies and gain some practical experience in my field of study.