Student Profile: Sue Jackson – MA Education Studies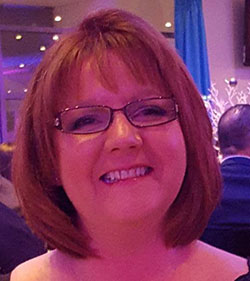 Sue Jackson
Sue Jackson from Llandudno, went to Ysgol Aberconwy followed by Llandrillo College then studied at Wirral School of Nursing to undertake nurse training. She attended Bangor University to a BSc in Health Studies in 2003 and since then have undertaken a PGCE at Llandrillo college followed by her counselling qualification and Masters.
What qualifications did you take before you came to Bangor?
I have 'o' levels, 'A' levels, I am a Registered General Nurse and have a BSc in Health Studies. I also have my PGCE and a diploma in counselling
What course are you studying at Bangor?
I have just completed my MA in Education Studies – my taught modules were at Llandrillo College and were counselling modules
What made you decide to study that course?
I wanted to develop my counselling skills and gain a Masters qualification
Why did you decide to study at Bangor?
It was convenient for me and I had studied there before and was impressed by the support from tutors
What kind of support is there for students?
I have had excellent support froom my tutors
What advice would you give to people applying to Bangor
Go for it! Great university, great staff and a beautiful part of the world
What is the best thing about being a student at Bangor?
Great tutors and support
What have you particularly enjoyed about your course?
Loved the practical aspect of my course and really enjoyed undertaking my research as it is relevant to my job and the results of the research will be taken further within my organisation
What is the most difficult thing about being a postgraduate student?
Trying to find the time to work full-time and study, so great time management is a must!
What career do you want to pursue after your studies?
I aim to stay in my current role
Please sum up your experience at Bangor in 1 sentence…
I have loved the experience of studying at Bangor. The course has been fantastic and the support from the tutors has been excellent